Les espions [The Spies] **** (1957, Curd Jürgens, Peter Ustinov, Martita Hunt, Sam Jaffe, Véra Clouzot, O E Hasse, Paul Carpenter, Gérard Séty) – Classic Movie Review 2359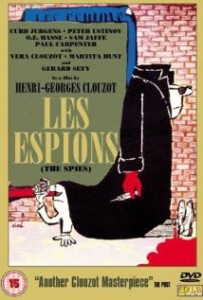 Co-writer/director Henri-Georges Clouzot's intriguing and unusual 1957 spy thriller, with his screenplay based on the book by Egon Hostovsky, focuses on a rundown, faltering psychiatric clinic. There the psychiatrist owner, desperate for money to keep his practice running, is offered a large sum of money by a spy to hide a mysterious person as a new patient in his clinic in return for a million francs.
The hidden renegade is an atom scientist who claims to have invented a nuclear explosive device. The hospital is taken over by suspicious and secretive characters, all apparently spies from both East and West trying to find out who and exactly what the new 'patient' is. The psychiatrist's sanity starts to collapse as he submitted to surveillance and deception.
Curd Jürgens, Peter Ustinov, Martita Hunt, Sam Jaffe, Vera Clouzot, O E Hasse, Paul Carpenter are the main stars. This strongly cast, extraordinary espionage thriller is another fine achievement by Henri-Georges Clouzot, director of Les Diaboliques and Wages of Fear. Once again with Clouzot, it is a movie that would have attracted Hitchcock as a property.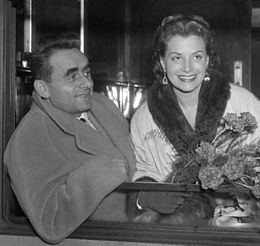 Though the yarn might be slightly hard to swallow, the tense air of mystery, the gripping plotting and the performances from the eccentric international cast, particularly from the director's wife, Véra Clouzot, as Lucie, and Gérard Séty as Dr Malik, easily compensate. It was the last acting role for Véra, who had been suffering from severe heart problems since filming Les Diaboliques. There is also a notable score composed by Georges Auric.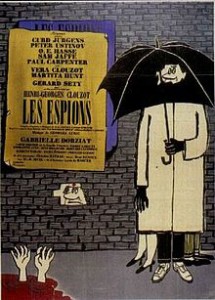 Also in the cast are Gabrielle Dorziat, Louis Seigner, Pierre Larquey, Georgette Anys, Jean Brochard, Jacques Dufilho, Patrick Dewere and Sascha Pitoëff.
Les Espions was a financial failure in France and was not released at the time in the United States. Clouzot later said he only liked the first two-thirds of the movie. He went on to a huge hit with Brigitte Bardot, La Vérité (1960), with 5,700,000 paying customers in France alone.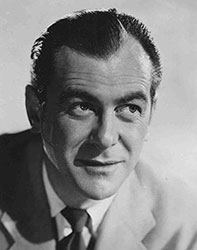 Canadian actor Paul Carpenter (1921–1964) starred in British Fifties second feature melodramas. He made over three dozen British films and was known for Diplomatic Passport (1954), The Hornet's Nest (1955), Behind the Headlines (1956), One Jump Ahead (1955), Jet Storm and Dr Crippen. He has an uncredited role as the American General in Goldfinger (1964).
© Derek Winnert 2015 Classic Movie Review 2359
Check out more reviews on http://derekwinnert.com