Le Feu Follet [The Fire Within] **** (1963, Maurice Ronet, Jeanne Moreau, Bernard Noël, Alexandra Stewart, Léna Skerla) – Classic Movie Review 6085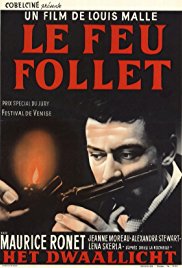 Writer-director Louis Malle's 1963 film portrait of the final day in the life of a suicidal, alcoholic writer, Alain Leroy (played by Maurice Ronet), is both penetrating and incisive.
He emerges disgusted from a course of treatment at a Versailles drying-out clinic intending to commit suicide on 28 July, allowing himself 48 hours to live. But, in succession, he gives his friends – old buddy Dubourg (Bernard Noël), then Eva (Jeanne Moreau), and then Solange (Alexandra Stewart) – a chance to try to make him reconsider his decision. But is it too late?
Based on the novel by Pierre Drieu La Rochelle, Malle's tale is unrelenting and melancholic, but sharp and compassionate, while Ronet's inspired, perceptive acting helps us understand, even sympathise with, a selfish, unattractive individual.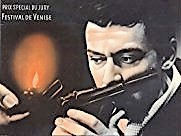 Malle provides a free adaptation of the novel, whose author, Pierre Drieu La Rochelle, killed himself after collaborating with the Nazis in World War Two.
It was the joint winner of the Special Jury Prize and the Italian Film Critics Award at the Venice Film Festival in 1963.
Also in the cast are Léna Skerla, Bernard Tiphaine, Jean-Paul Moulinot, Hubert Deschamps, Yvonne Clech, Mona Dol, Pierre Moncorbier, René Dupuis, Ursula Kubler, Alain Mottet, François Gragnon, Romain Bouteille, Jacques Sereys, Claude Deschamps, Tony Taffin and Henri Serre.
It is shot in black and white by Ghislain Cloquet, produced by Alain Quefféléan, scored by Erik Satie and designed by Bernard Evein.
© Derek Winnert 2017 Classic Movie Review 6085
Check out more reviews on http://derekwinnert.com