Le Boucher [The Butcher] ***** (1970, Stéphane Audran, Jean Yanne, Antonio Passalia) – Classic Movie Review 4197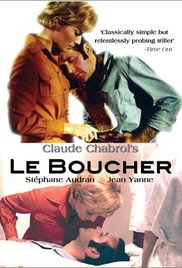 Writer-director Claude Chabrol's tantalizing, mesmerizing 1970 French thriller is absolutely superb, a miniaturist masterpiece of tension, atmosphere and character.
Chabrol's then wife Stéphane Audran stars as a repressed French provincial small-town schoolteacher called Hélène, whose dour new friend, the titular butcher Popaul (Jean Yanne), may be a murderer as a series of grisly Ripper-type serial killings murders devastate the peace of the village.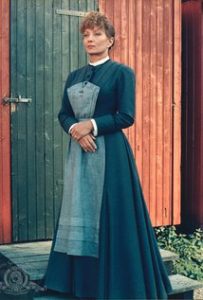 The two meet at a wedding in the village and begin their unlikely friendship. But girls are being murdered and then Hélène finds the lighter she gave Popaul at a crime scene.
These two perfect performances light up one of the director's best films that for once succeeds in matching Chabrol's idol, Alfred Hitchcock. But then everything is perfect, so subtle is Chabrol's screenplay, so delicate are the nuances of the characters, and so carefully judged is the development of the story.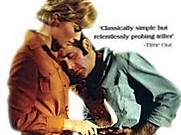 Chabrol delights in all the details of rural French provincial life, beautifully captured in Jean Rabier's cinematography.
Also in the cast are Antonio Passalia, Mario Beccaria, Pasquale Ferrone, Roger Rudel and William Gueralt.
Stéphane Audran is best known for Babette's Feast (1987), The Discreet Charm of the Bourgeoisie (1972) and Le Boucher (1970). Chabrol directed her in 24 films, a TV movie and a TV episode. They were married 1964 – 1980 (divorced).
It is Yanne's third film with Chabrol.
© Derek Winnert 2016 Classic Movie Review 4197
Check out more reviews on http://derekwinnert