Le Bossu [On Guard] **** (1997, Daniel Auteuil, Vincent Perez, Fabrice Luchini, Philippe Noiret, Marie Gillain) – Classic Movie Review 4196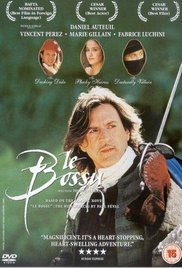 En garde, mesdames et messeurs, for co-writer/director Philippe de Broca's exhilarating 1997 swashbuckling adventure, based on Paul Féval's classic tale of passion and revenge in 18th-century France.
Daniel Auteuil gives a most spirited turn as Henri de Lagardère/ Le Bossu, the swordsman tutored in lethal skills by the Duke of Nevers (a dashing Vincent Perez), who is targeted by the wonderfully wicked Count of Gonzague (Fabrice Luchini), who relishes scheming against his cousin Nevers.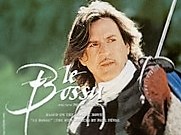 Breathtakingly exciting and gorgeous looking throughout, this is the film The Man in the Iron Mask (1998) should have been. Eat your heart out, Leonardo DiCaprio!
Philippe Noiret is marvellous as the old Philippe d'Orléans. Also in the cast are Marie Gillain as Aurore de Nevers , Yann Collette, Jean-François Stévenin, Didier Pain and Claire Nebout.
It is written by Philippe De Broca, Jean Cosmos and Jerome Tonnere, photographed by Jean-François Robin, produced by Patrick Godeau, sored by Philippe Sarde and designed by Bernard Vézat.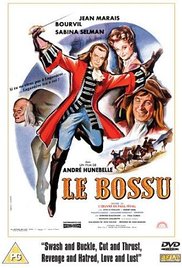 It is a remake of André Hunebelle's once-famous 1959 version with  Jean Marais as Henri de Lagardère, Bourvil and Sabine Sesselmann, which remade a 1944 film.
© Derek Winnert 2016 Classic Movie Review 4196
Check out more reviews on http://derekwinnert