Le Bonheur [Happiness] **** (1965, Jean-Claude Drouot, Marie-France Boyer, Claire Drouot) – Classic Movie Review 4307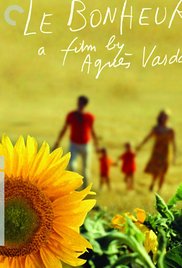 Writer-director Agnès Varda's 1965 French movie tells the story of François (Jean-Claude Drouot), a happy French carpenter with a wife Thérèse (Claire Drouot) and a mistress, their young employee Émilie (Marie-France Boyer), both of whom he loves.
When his wife finds out, she commits suicide by drowning, and François happily marries the mistress instead, finding exactly the same time of wedded bliss he had before, living with her and his two children (Sandrine Drouot, Olivier Drouot).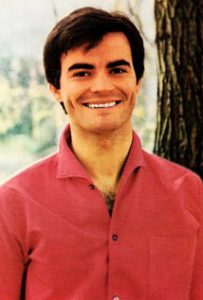 Varda's film concerns a clever, offbeat and disturbingly ambiguous scenario, attractively filmed and beautifully shot by cinematographer Jean Rabier. It is certainly powerful and good enough to be disturbing and make you feel uncomfortable, particularly with the star's entire family involved.
Le Bonheur was, and still is, greatly admired, as the winner of the Prix Louis Delluc, 1964, and the Special Jury Prize, Berlin, 1965.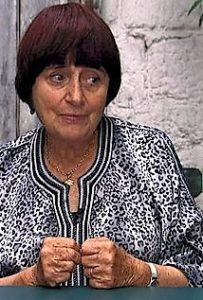 Born on May 30, 1928 in Brussels, Agnès Varda is known for The Beaches of Agnès (2008), The Gleaners & I (2000) and Cleo from 5 to 7 (1962). She was married to director Jacques Demy (Lola, The Umbrellas of Cherbourg).
© Derek Winnert 2016 Classic Movie Review 4307
Check out more reviews on http://derekwinnert.com