Last Holiday *** (2006, Queen Latifah, LL Cool J, Timothy Hutton, Gérard Depardieu, Giancarlo Esposito, Alicia Witt, Jane Adams) – Classic Movie Review 4285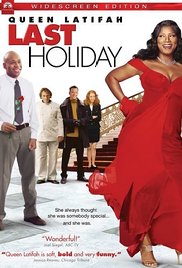 Queen Latifah stars as Georgia Byrd in an amusing and enjoyable remake of the 1950 British semi-classic Last Holiday with Alec Guinness, in a project intended for John Candy but shelved on his death.
Queen Latifah plays a New Orleans salesgirl who decides to blow her savings on a luxury stay at a grand hotel in the Czech Republic after she's told she has only three weeks to live.
She is a foodie, and the hotel's chef is none other than her idol Chef Didier (Gérard Depardieu), who ignores the snobby other American folks in favour of her, but she still finds time to reform them all.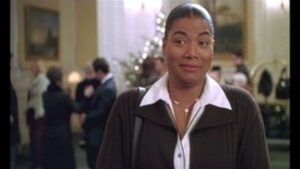 This old-style comedy is very daft but its heart is in the right place, and it's impossible not to warm to the extremely likeable Latifah, even if her material is often much too soppy. Depardieu and Timothy Hutton (as Matthew Kragen) are shamefully bad.
Jeffrey Price and Peter S Seaman, the writers of this film, jumped at the chance to rewrite J B Priestley's 1950 screenplay as a vehicle for John Candy to play George Bird. But Candy died on aged 43. The project was revived when Queen Latifah's agent read the screenplay, and asked the writers to rewrite the story for a woman.
The food dishes seen on screen were prepared by on-set Food Network chefs who taught Queen Latifah cooking techniques so she could look like a professional chef.
The end credits show how the character's lives turned out.
It partly flopped. On a big cost of $45 million, it took $38 million in the US.
© Derek Winnert 2016 Classic Movie Review 4285
Check out more reviews on http://derekwinnert