Lady in a Cage **** (1964, Olivia de Havilland, James Caan, Ann Sothern, Jeff Corey, Jennifer Billingsley, Rafael Campos, Scatman Crothers) – Classic Movie Review 4008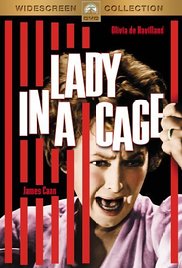 Director Walter Grauman's excellent 1964 thriller is tough, gripping and scary. It finds Olivia de Havilland well cast and on good form as Mrs Cornelia Hilyard, a wealthy widowed invalid authoress trapped a dozen feet short of the main floor by electricity failure in the elevator at her three-storey New York City mansion home on a July 4th weekend.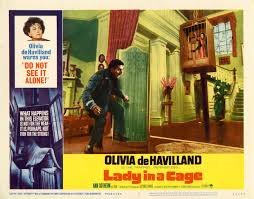 She is then menaced by three mean teenage tearaway bad guys, who proceed to wreck her home. They include the young James Caan (aged 24) in only second film (after Irma La Douce) and first credited role as their psychotic leader, Randall Simpson O'Connell. He supposedly modelled his performance on Marlon Brando's in A Streetcar Named Desire.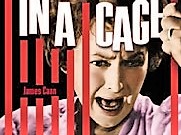 Grauman ensures that it is smart thriller entertainment, conjuring up tangible physical atmosphere (the New York heat) and the emotional atmosphere (of the public's indifference to crime and criminals), while playing with our sympathies by making de Havilland's character unsympathetic and unpleasant as well as helpless.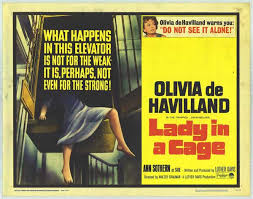 Also in the fine Sixties cast are Ann Sothern, Jeff Corey, Jennifer Billingsley, Rafael Campos, Scatman Crothers and William Swan.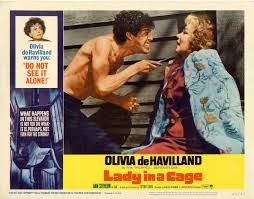 Luther Davis provides the persuasive screenplay and Lee Garmes is the cinematographer magician with the black and white images. And it is all over in a neat 95 minutes.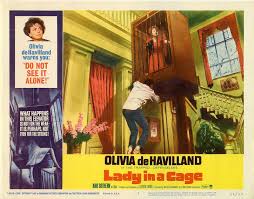 The same year Olivia de Havilland also made Hush…Hush, Sweet Charlotte (1964). In both films she replaced Joan Crawford.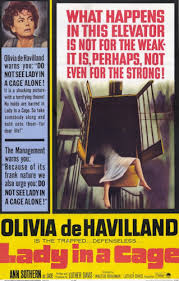 The film was refused a cinema certificate in the UK by the BBFC but the ban was lifted in 1967.
It is veteran production designer Rudolph Sternad's last film.
The Paramount logo at the start is in vertical stripes to reflect the cage motif.
© Derek Winnert 2016 Classic Movie Review 4008
Check out more reviews on http://derekwinnert.com