La Symphonie Pastorale [Pastoral Symphony] **** (1946, Michèle Morgan, Pierre Blanchar, Jean Desailly, Line Noro) – Classic Movie Review 4804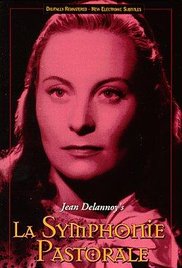 Michèle Morgan was the first ever winner of the Best Actress Award at the Cannes Film Festival in 1946 for co-writer/ director Jean Delannoy's moving adaptation of André Gide's gloomy romantic novella Two Symphonies.
Michèle Morgan gives a most touching, memorable performance as Gertrude, a blind, half-crippled orphan girl who is taken in by the starchy Swiss pastor Jean Martens (Pierre Blanchar) and brought up with his four children. Gertrude grows to adulthood, finally recovers her sight in an operation, and both the pastor and his eldest son Jacques (Jean Desailly) fall madly in love with her.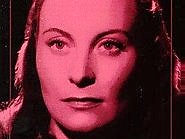 Beautifully photographed in black and white by cinematographer Armand Thirard, Delannoy's extremely atmospheric movie, set in a desolate mountain village, was also awarded the Grand Prize of the Festival for Best Film at Cannes in 1946 and Georges Auric won the award for Best Musical Score.
It is co-written by Jean Aurenche (adaptation and dialogue) and Pierre Bost (dialogue), scored by Georges Auric, produced by Joseph Bercholz and Edouard Gide, designed by René Renoux, and co-stars Line Noro as the pastor's wife Amélie, Andreé Clément, Jacques Louvigny, Rosine Luguet, Mona Dol and Robert Demorget.
It was shot on location at Château-d'Oex and Rossinière, Canton de Vaud, Switzerland, and in the studio at Studios de Neuilly, Neuilly-sur-Seine, Hauts-de-Seine, France.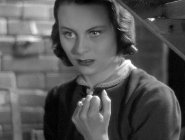 One of the greats of international cinema, a remarkable beauty, and a French national treasure, Michèle Morgan (real name Simone Renée Roussel) was born on 29 February 1920 and died on 20 December 2016, aged 96. In 1992 she was given an Honorary César award for her contribution to French cinema.
One of the last surviving stars of Thirties cinema, she won a Career Golden Lion in 1996 at the Venice Film Festival and was awarded a Star on the Walk of Fame at 1645 Vine Street in 1960.
© Derek Winnert 2016 Classic Movie Review 4804
Check out more reviews on http://derekwinnert.com