La Ronde ***** (1950, Anton Walbrook, Simone Signoret, Serge Reggiani, Simone Simon, Daniel Gélin, Danielle Darrieux, Fernand Gravey) – Classic Movie Review 4305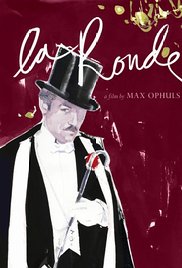 Co-writer/ director Max Ophüls's 1950 film masterwork is a brilliantly plush, atmospheric and marvellously performed adaptation of the classic Arthur Schnitzler play.
It is set in a hauntingly atmospheric Vienna in 1900, and is told in a famous circular structure that tells ten circular thematically interlinked tales of love and seduction. Ophüls and his co-writer Jacques Natanson add a character to the ten in Schnitzler's play – an unnamed, godlike figure, the narrator, Anton Walbrook, so it is all charmingly introduced by an all-knowing puppet-master narrator.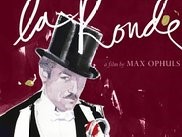 Giving glittering performances, there is a truly wonderful cast of the era, Anton Walbrook, Simone Signoret as the prostitute Léocadie, Serge Reggiani, Simone Simon, Daniel Gélin, Danielle Darrieux, Fernand Gravey, Odette Joyeux, Jean-Louis Barrault, Isa Miranda and Gérard Philipe.
Ophüls's exhilarating cinematic masterpiece won the Best Screenplay and Best Production Design prizes at the 1950 Venice Film Festival, won the 1952 BAFTA Film Award for Best Film from any Source and gained two 1952 Oscar nominations (for Best Screenplay for Ophüls and Jacques Natanson and Best Art Direction-Set Decoration, Black-and-White for Jean d'Eaubonne).
It runs  video but the full  on the 1989 restored version.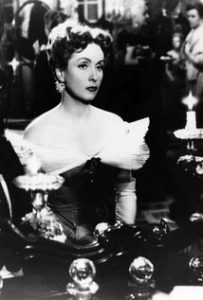 Danielle Darrieux was 99 on May 1 2016.
It was remade in 1964 as La Ronde by Roger Vadim, with Marie Dubois, Claude Giraud, Anna Karina, Jean-Claude Brialy, Jane Fonda and Maurice Ronet.
© Derek Winnert 2016 Classic Movie Review 4305
Check out more reviews on http://derekwinnert.com