La Reine Margot [Queen Margot] ***** (1994, Isabelle Adjani, Daniel Auteuil, Jean-Hugues Anglade, Virna Lisi, Vincent Perez, Miguel Bosé) – Classic Movie Review 4191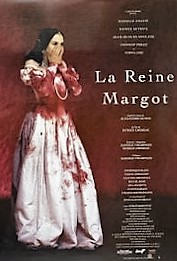 La Reine Margot [Queen Margot] is a riveting French historical melodrama that has its centrepiece as the 24 August 1572 St Barthomew's Day Massacre, which is chillingly and magnificently staged like the mass revenge slayings in The Godfather.
The intrigue at the French court is also chillingly handled, and with the utmost skill and brio, while there is top-notch acting from the cream of France's thespians: Isabelle Adjani as the Catholic Marguerite of Valois (La Reine Margot), Daniel Auteuil as the Protestant Henri of Navarre and Jean-Hugues Anglade as the feeble Charles IX.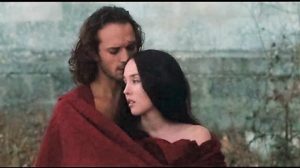 Director Patrice Chéreau's La Reine Margot is a gorgeous-looking film – shot by Philippe Rousselot – that sweeps you up into the bloody flow of history. Veteran Virna Lisi deservedly won the Best Actress award at the 1994 Cannes Film Festival as the wicked queen mother, Catherine de Medici. Vincent Perez plays La Môle, Miguel Bosé is Guise, Thomas Kretschmann is Nançay, Jean-Claude Brialy is Coligny, Dominique Blanc is Henriette de Nevers, Claudio Amendola is Coconnas and Asia Argento is Charlotte of Sauve.
Patrice Chéreau and Danièle Thompson adapt the novel by Alexandre Dumas père. Chéreau won the Jury Prize at the Cannes Film Festival.
© Derek Winnert 2016 Classic Movie Review 4191
Check out more reviews on http://derekwinnert