Knife in the Water [Nóz w wodzie] **** (1962, Leon Niemczyk, Jolanta Umecka, Zygmunt Malanowicz) – Classic Movie Review 3946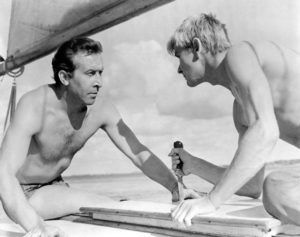 Co-writer/director Roman Polanski's 1962 Polish first feature film tells of a bored, aging husband and wife couple, Andrjez and Krystyna (Leon Niemczyk, Jolanta Umecka) whose bourgeois conformism is shaken up by a hitch-hiking beatnik young man (Zygmunt Malanowicz) with a completely different outlook on life. The trio set off for a sailing trip on the couple's boat and all their relationship's tensions spark into trouble.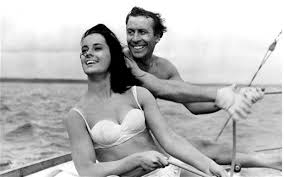 His only film in his native Poland, Polanski's promising movie is deservedly acclaimed for its brilliantly observed character studies, the compelling acting and the inventive, excellent camerawork in the cinematography by Jerzy Lipman.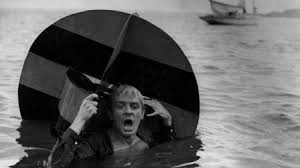 Co-written by Jerzy Skolimowski and Jakub Goldberg, Polanski's film was Oscar nominated as 1964 Best Foreign Language Film and brought him instant success and a ticket to Britain to make his next movies, Repulsion (1965) and Cul-de-sac (1966), before heading to America.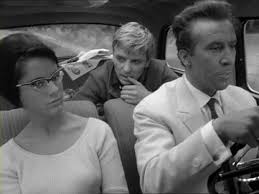 It was the first Polish film to be nominated for a Best Foreign Language Film Oscar. Polanski won the FIPRESCI Prize at the Venice Film Festival in 1962 and was nominated at the 1964 Baftas Best Film from any Source.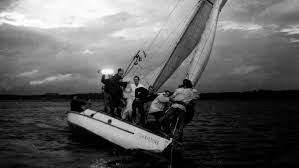 Polanski uses his own dubbed voice for that of the hitch-hiking hero, an on-screen role he had intended to take until Jerzy Bossak, head of the Polish film unit KAMERA (who made the film), rejected him because he thought he wasn't handsome enough.
© Derek Winnert 2016 Classic Movie Review 3946
Check out more reviews on http://derekwinnert.com