Klute ***** (1971, Jane Fonda, Donald Sutherland, Charles Cioffi, Roy Scheider, Rita Gam, Nathan George, Dorothy Tristan, Jean Stapleton) – Classic Movie Review 1153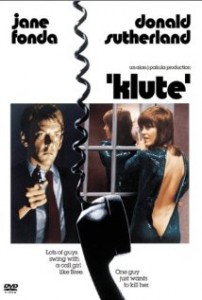 Producer-director Alan J Pakula's dazzling and brilliantly acted classic 1971 thriller is a real mesmerising humdinger. It's the first film of Pakula's unofficial political paranoia trilogy that continued triumphantly with The Parallax View (1974) and ended with glory in All the President's Men (1976).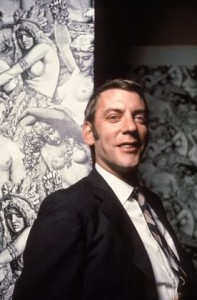 Sharing sizzling chemistry and oozing offbeat sex appeal, Donald Sutherland and Jane Fonda sear the screen as the small-town private eye John Klute and the high-class Manhattan call girl Bree Daniel. Klute is searching for a missing businessman and Bree is his only lead.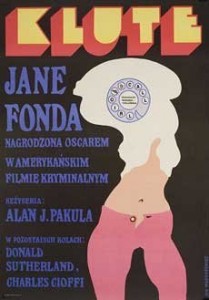 After six months of inquiries, the police still have no clues about the disappearance of Pennsylvania executive Tom Gruneman (played by Robert Milli). So an executive at Gruneman's company, Peter Cable (Charles Cioffi), hires family friend detective Klute to investigate Gruneman's disappearance, even though he has no expertise in missing persons cases.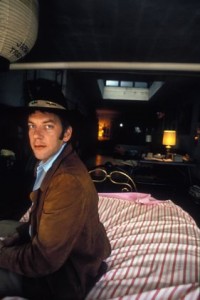 The police reveal that an obscene letter was found in Gruneman's office, addressed Bree, who had received several similar letters from him. Klute and Bree get off to a bad start when she initially refuses even to speak to him but they eventually embark on a haunting love affair ('what's your bag, Bree?').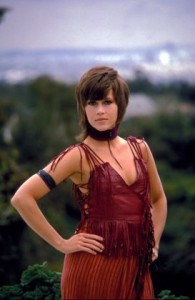 Sutherland is on top, charismatic form and Fonda won the Best Actress Oscar for her masterly, ingratiating, sexy performance. No disrespect, but she really looks the part. When Jane Fonda asked her father Henry Fonda for advice on what to say for her Oscar acceptance speech, he suggested: 'There's a great deal to say, but I'm not going to say it tonight.' Now that's enigmatic.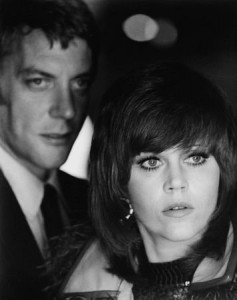 TV veterans Andy K Lewis and David E Lewis were also Oscar nominated for their intricate, intelligent, grown-up Best Original Story and Screenplay, which is aimed at a sophisticated adult audience.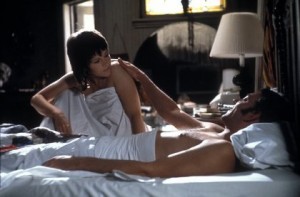 Charles Cioffi, Roy Scheider, Rita Gam as Trina, Nathan George, Dorothy Tristan and Jean Stapleton are among the exciting cast of Seventies star supporting players, giving complex, fragrant performances, perfect models of character acting. Sylvester Stallone appears uncredited as discothèque patron and Teri Garr as the psychiatrist's receptionist. There's a  cameo appearance by Warhol superstar actress Candy Darling.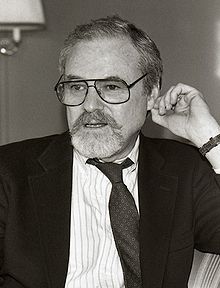 Pakula could really spark a scene and pace a film with his intense direction back then and turn in a marvellously stylish, unique movie: it's twice the film of all his popular 1990s thrillers Presumed Innocent, Consenting Adults or The Pelican Brief put together.
It was the first US mainstream film with a four-letter word: there's a single 'f*ck'.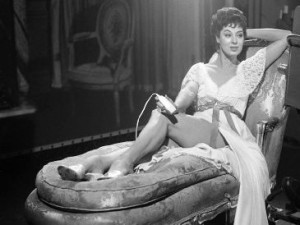 Rita Gam died on 22 March 2016, aged 88. She starred as Herodias in Nicholas Ray's biblical epic King of Kings (1961).
http://derekwinnert.com/the-parallax-view-1974-warren-beatty-classic-film-review-1152/
http://derekwinnert.com/all-the-presidents-men-1976-redford-hoffman-classic-film-review-899/
© Derek Winnert 2014 Classic Film Review 1153
Link to Derek Winnert's home page for more film reviews: http://derekwinnert.com/