Kinky Boots **** (2005, Chiwetel Ejiofor, Joel Edgerton, Sarah-Jane Potts) – Classic Movie Review 4107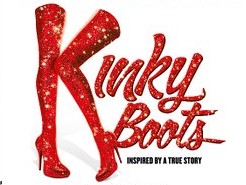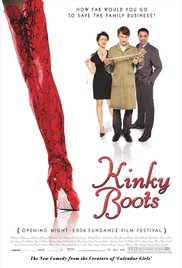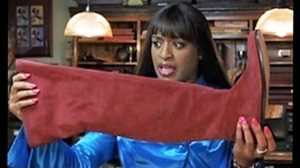 Director Julian Jarrold's gloriously entertaining, feel-great 2005 British comedy drama is written by Geoff Deane and Tim Firth, based, believe it or not, on a true story. Actually, they don't make you believe it is based on a true story, as real life can't actually be like this. Of course it can't, it's a musical fairy tale, so off we go on the Yellow Brick Road to, er, Northampton, in England's East Midlands. Well, Toto, I've a feeling we're not in Kansas anymore, or are we?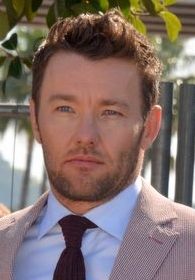 Joel Edgerton stars as Charlie Price, the young, strait-laced owner of a British shoe factory, who forms an unlikely partnership with Simon, aka the drag queen Lola, to save his struggling business. So it could have been called Charlie and the Shoe Factory. Admittedly Kinky Boots sounds a bit more, well, sexy, even if you're not a foot fetishist.
Charlie develops a plan to produce custom footwear for drag queens, rather than the men's dress shoes that his firm was known for in his late father's day. Incredibly, Charlie and Lola discover that they are from the same planet after all.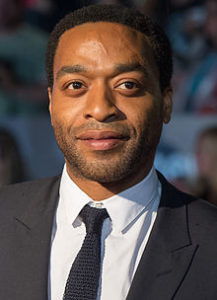 In a dull role, Edgerton is very, very good indeed, the very model of straight sensibility, but the movie is Ejiofor's triumph in a flashy, show-stopping performance, and his Yes Sir I Can Boogie is unforgettable, four minutes, 20 seconds of movie magic. It's one of 16 numbers, including, inevitably, These Boots Are Made for Walkin'. The film itself manages to transcend the traps of its formulaic Britcom plot by the sheer infectious joy it communicates.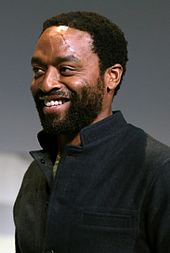 Also in the cast are Sarah-Jane Potts as Lauren, Jemima Rooper as Nicola, Nick Frost as Don, Linda Bassett as Melanie, Robert Pugh as Harold Price, Ewan Hooper as George, Stephen Marcus as Big Mike, Mona Hammond as Pat, Kellie Bright as Jeannie, Joanna Scanlan as Trish, Geoffrey Streatfield as Richard Bailey and Leo Bill as Harry Sampson.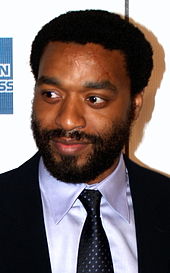 The film was inspired  by a 1999 BBC2 documentary showing Steve Pateman battling closure of W.J. Brooks, a family Northamptonshire shoe factory that went on to cater for men's fetish footwear under the Divine brand.
A stage musical adaptation debuted on Broadway in April 2013, with Cyndi Lauper, music and lyrics, and Harvey Fierstein, co-writing the book. At the 67th Tony Awards (2013), it won six Tony Awards, including Best Original Score (Lauper, first sole female winner), Best Actor (Billy Porter) and Best Musical.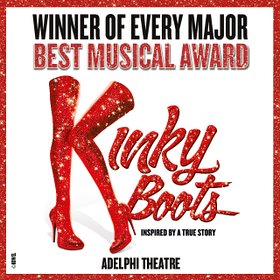 London West End stage production 2016.
© Derek Winnert 2016 Classic Movie Review 4107
Check out more reviews on http://derekwinnert