King Solomon's Mines **** (1950, Stewart Granger, Deborah Kerr, Richard Carlson, Hugo Haas, Siriaque) – Classic Movie Review 5634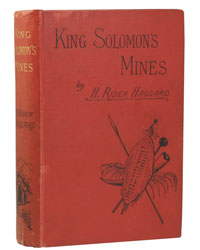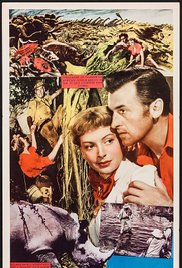 MGM's very smoothly made and exciting double Oscar-winning Technicolor 1950 remake of the H Rider Haggard romantic adventure novel is mostly filmed on spectacular locations in Africa (the Congo, Kenya and Tanzania) and is graced with an ideal cast.
Stewart Granger stars as the white hunter Allan Quatermain, Deborah Kerr as the heroine Elizabeth 'Beth' Curtis and Richard Carlson as her brother Commander Goode leading a safari across uncharted land in a search for Beth's lost explorer husband and the legendary diamond mine in Africa.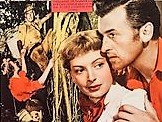 Siriaque of the Watussi Tribe takes on the role of the guide Umbopa, played by Paul Robeson in the 1937 version. Also in the cast are Hugo Haas as Van Brun aka Smith, Lowell Gilmore as Eric Masters, Kimursi of the Kipsigi Tribe as Khiva, John Banner and Henry Rowland.
Those ideal performers in their prime come up with the needed lively acting, with Granger particularly at his best, there is the most sprightly direction too by Compton Bennett and Rider Haggard's story, adapted by Helen Deutsch, provides the spectacular adventure.
Robert Surtees won an Oscar and a Golden Globe for Best Cinematography, Color for his gloriously pretty African jungle cinematography and the two editors (Ralph E Winters and Conrad A Nervig) won an Oscar too for Best Film Editing, with the film nominated as Best Picture.
Andrew Marton directed the second-unit filming, which also took place in New Mexico.
Haas's scenes were all filmed in the studio with a stand-in used on location.
It was first filmed in Britain as King Solomon's Mines (1937) with Paul Robeson and remade as King Solomon's Mines in 1985 with Richard Chamberlain.
© Derek Winnert 2017 Classic Movie Review 5634
Check out more reviews on http://derekwinnert.com