King of New York ***** (1990, Christopher Walken, David Caruso, Laurence Fishburne) – Classic Movie Review 182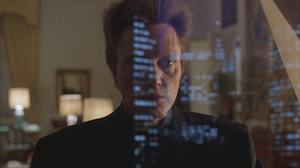 'From now on nothing goes down unless I'm involved. No blackjack, no dope deals, no nothing. A nickel bag gets sold in the park, I want in. You guys got fat while everybody starved on the street. Now I want in.' – Frank White.
A seriously haunted- and crazed-looking Christopher Walken stars in one his best, most extravagant and scary roles as Frank White, a convicted drugs lord newly released from prison, who sets out to take over New York's drug gangs. At the start, we see him emerging from the notorious Sing Sing prison, the first time it was ever used as a filming location.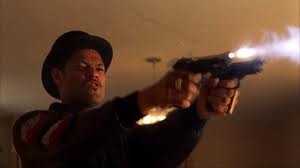 A reformed character in one way but totally unreconstructed in another, he has a bit of a Robin Hood complex, just he's a bit less cuddly. His master plan is to wipe out his Mob competitors and give away the profits of his crime operations to the poor and needy in New York.
Accordingly, he holes up in an expensive Manhattan hotel and starts his campaign to eliminate rival bosses, while dealing with the cops and raising money to save his local Bronx hospital.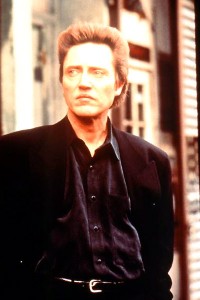 Walken's electrifying addition to his terrifying gallery of madmen brings real distinction to this still shocking, hugely controversial, stomach-churning gangster crime thriller.
Director Abel Ferrara, who, just like his main character, mixes extreme bloodshed and an upright sense of morality with frightening abandon, makes the film with extraordinary style and panache. The direction is fast paced, urgent and snappy, but also atmospheric and characterful, leading inevitably and satisfyingly to an explosive conclusion.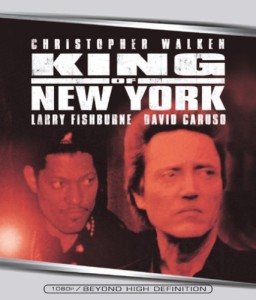 Walken has created a mesmerising true monster here, one you just can't take your eyes off, and Ferrara turns the film into one of the best gangster movies ever made, without doubt a real original and true classic.
Bojan Bazelli's cinematography is a classy exercise in neo-noir, while Joe Delia's hard-hitting score and Alex Tavoularis's polished production designs keep the faith with the dark-edged mood.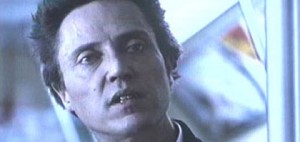 Conjuring up an astounding vision of hell on earth, it's a superbly written screenplay, with some marvellous dialogue, searing scenes and great action.
Honing and honing it so that no improvisation was required, Ferrara worked for five years on the script with his regular writer Nicholas St John (aka Nicodemo Oliviero), who also wrote The Driller Killer, Ms 45, China Girl, Body Snatchers, Snake Eyes, The Addiction and The Funeral for Ferrara (the latter two also featured Walken).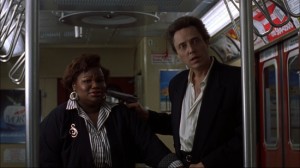 David Caruso (as Dennis Giley), Larry Fishburne (as drug-fuelled punk Jimmy Jump), Victor Argo, Wesley Snipes and Steve Buscemi are notable in the exceptional cast.
Former Italian premier Silvio Berlusconi financed it through New York-based producer Jay Julien, who has acted as the lawyer for Robert De Niro, Joe Pesci and Harvey Keitel and has a cameo in the film (as Abraham Cott).
New York drug rehab: http://www.treatment4addiction.com/rehab/new-york/
© Derek Winnert 2013 Classic Movie Review 182
Check out more reviews on http://derekwinnert.com