King Cobra *** (2016, Garrett Clayton, Christian Slater, James Franco, Alicia Silverstone, Molly Ringwald, Sean Grandillo, Keegan Allen) – Movie Review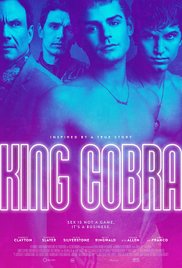 James Franco is kissing men again, but then so, surprisingly, is Christian Slater in writer-director Justin Kelly's ripped-from-the-headlines gay-themed drama.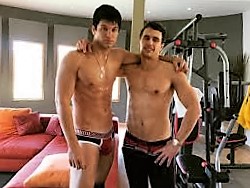 Slater is very good indeed as nice, quiet, suburban, middle-aged gay pornographer Stephen, who facilitates the rise of gay porn star Sean Paul Lockhart, turning him into 'Brent Corrigan'. With Stephen making loads of money, and Sean not, the two fall out, and Sean decides he's is better off a free agent, but Stephen owns the name of 'Brent Corrigan' and other pornographers don't want to employ Sean, despite his very evident charms.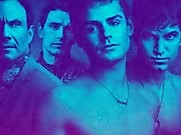 Franco plays one of a pair of crazy, cash-strapped rival producer/ pornographers who aim to cash in on the porn star – if they can. Keegan Allen plays Harlow.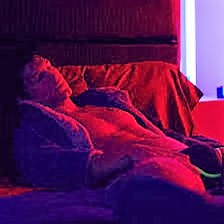 Based on the real life murder of gay adult film studio owner Bryan Kocis, this is a deliciously trashy movie but lots of fun. It is a very entertaining story, involving and surprisingly poignant, well told by Kelly. All the casting and acting is just right, with neglected Alicia Silverstone as Sean's mum Janette and Molly Ringwald as Amy notable in support.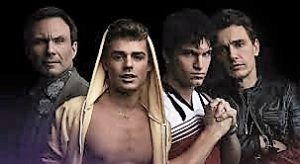 James Franco explains himself to the press in 2016: 'If your definition of gay and straight is who I sleep with, then I guess you could say I'm a gay cock tease. It's where my allegiance lies, where my sensibilities lie, how I define myself. Yeah, I'm a little gay, and there's a gay James,' he said.
© Derek Winnert 2016 Movie Review
Check out more reviews on http://derekwinnert.com