Kanal ***** (1957, Teresa Izewska, Tadeusz Janczar, Wienczyslaw Glinski, Emil Kariewicz) – Classic Movie Review 4471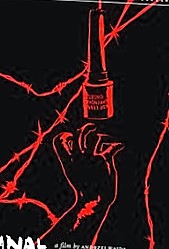 In Andrzej Wajda's forceful 1956 Polish film, which is based on an actual incident, resistance fighter patriots use Warsaw's sewer system ('kanal') to try to escape German soldiers in 1944, during the Warsaw uprising against the Nazis. Wienczyslaw Glinski stars as Polish Lieutenant Zadra who finds himself trapped in a sewer with his group of resistance fighters.
Part two of Wajda's great war trilogy, which began with A Generation (1955), is a grim and graphic account of the final days of the Warsaw uprising in Nazi-occupied Poland.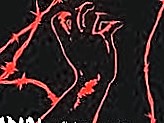 Powerful acting by Teresa Izewska, Tadeusz Janczar and Emil Kariewicz, riveting direction by Wajda and an important theme developed in Jerzy Stefan Stawinski's strong screenplay all helped it to be co-winner of the Jury Special Prize at the Cannes Film Festival in 1957 (shared with The Seventh Seal).
Also in the cast are Vladek Sheybal, Stanislaw Mikulski, Teresa Berezowska, Tadeusz Gwiazdowski and Jan Englert.
It is shot by Jerzy Lipman, produced by Stanislaw Adler and scored by Jan Krenz.
Wajda finished his trilogy with Ashes and Diamonds in 1959.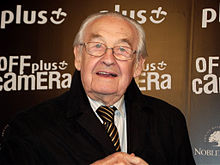 RIP Andrzej Wajda (6 March 1926 – 9 October 2016), winner of an honorary Oscar and the Cannes Palme d'Or and the most prominent member of the Polish Film School. Four of his films were nominated for Best Foreign Language Film Oscars: The Promised Land (1975), The Maids of Wilko (1979), Man of Iron (1981), and Katyń (2007).
© Derek Winnert 2016 Classic Movie Review 4471
Check out more reviews on http://derekwinnert.com