Journey to Italy [Viaggio in Italia] **** (1954, Ingrid Bergman, George Sanders) – Classic Movie Review 171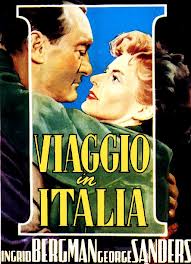 Famed Italian director Roberto Rossellini's third film with his wife Ingrid Bergman tells a richly subtle, convincing and enjoyable romantic story and paints a startling portrait of a marriage on the brink. Both Oscar-winners as well as the canniest and most magnetic of actors, Casablanca star Ingrid Bergman and All About Eve star George Sanders share perfect screen chemistry.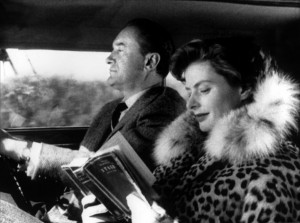 They play a bored, quarrelling English married couple travelling to Naples by car to sell a villa left to them by an uncle as their marriage undergoes a crisis that could as easily end either in divorce or a renewal of love. Defying its age, this is a special film, influential and still fresh and rewarding, with haunting views of pre-tourist-invasion Naples, Pompeii and Vesuvius icing on the cake.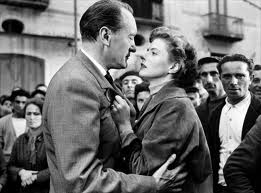 Products of the old studio system, both stars hated improvising dialogue, the neo-realist, documentary-style filming and having to mingle with the public on-screen, and were very desperately unhappy. But they come up with the goods and Rossellini's shooting method pays off handsomely and the film triumphs over its lack of a proper shooting script.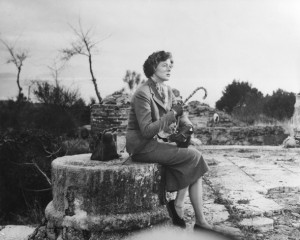 It was not a hit in its day (1954), no doubt hampered by its bizarre titles abroad – Voyage to Italy in the UK (they drive there!), Strangers in the US (they're married!) and L'Amour Est Le Plus Fort in France (they're quarrelling and on the point of divorce!). But digitally restored for its diamond anniversary in 2013, it seems a minor masterwork.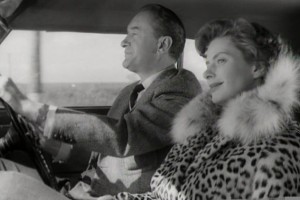 Rossellini disrespected Sanders so much that he gave him billing after the title and even mis-spelt his name as Georges Sanders on screen. Deliberately physically isolated by Method-acting-fancier Rossellini during filming, Sanders felt suicidal – his marriage to Zsa Zsa Gabor was in crisis – and Bergman's to Rossellini was beginning to crumble too. The actors were indeed ideal for their roles!
© Derek Winnert 2013 Classic Movie Review 171
Check out more reviews on http://derekwinnert.com