Johnny Got His Gun **** (1971, Timothy Bottoms, Jason Robards Jnr, Marsha Hunt, Donald Sutherland, Kathy Fields, Diane Varsi) – Classic Movie Review 4281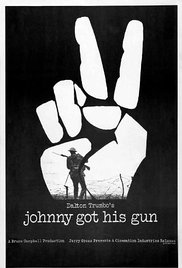 Writer-director Dalton Trumbo's brilliant and devastating 1971 movie stars Timothy Bottoms as bomb-wounded First World War soldier Joe Bonham who wakes up without half his body. He has no limbs, sight, hearing or speech. When Joe discovers a unique way to communicate with his caregivers (by morse code), he pleads with his surgeons to kill him.
For his only film as director, Trumbo bases his screenplay on his own novel, and inevitably it is the grimmest, most shattering of film experiences. But it is also an astonishingly moving anti-war statement by McCarthy witchhunt victim Trumbo. It was very timely in the Vietnam War days of 1971 but it has lost none of that relevance as an anti-war story is always timely.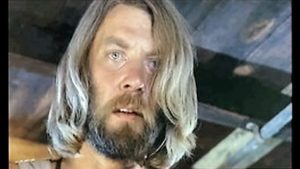 It is beautifully played too, especially by Bottoms (his thoughts expressed in voiceover), plus Jason Robards Jnr and Marsha Hunt as Joe's parents. But it is very hard to take and it is the kind of film you would almost certainly never want to see twice, admirable though it is.
Also in the cast are Donald Sutherland as Christ, Kathy Fields, Diane Varsi, Sandy Brown Wyeth, Donald Barry [Don 'Red' Barry], Peter Brocco, Eric Christmas, Eduard Franz, David Soul and Tony Geary. Trumbo has a cameo as the Orator.
© Derek Winnert 2016 Classic Movie Review 4281
Check out more reviews on http://derekwinnert