Je t'aime, moi non plus [I Love You, I Don't] *** (1975, Jane Birkin, Joe Dallesandro, Hugues Quester, Reinhard Kolldehoff, Gérard Depardieu) – Classic Movie Review 4223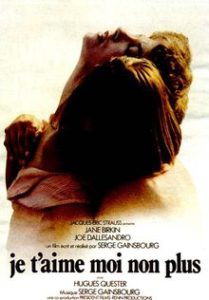 Jane Birkin stars as the skinny waitress Johnny, who lives and works in a truck-stop in the middle of nowhere, but longs for love. She falls head over heels for the garbage trucker Krassky (Joe Dallesandro), who arrives at her truck-stop café one day with his lover Padovan (Hugues Quester).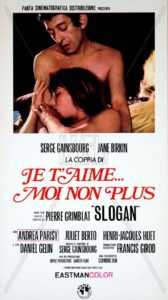 However, her sleazy boss Boris (Reinhard Kolldehoff) warns her Krassky is gay. But, charmed by her boyish looks and naive and unconditional love, Krassky starts to like her too and they start a relationship. Both too busy making noisy love, neither notices the growing jealousy of Krassky's boyfriend Padovan…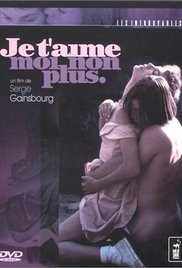 Writer-director-composer Serge Gainsbourg's vintage 1976 sexed-up love triangle drama is a unique film, with uncensored eroticism and unpredictable and unforgettable sex scenes. Birkin and Dallesandro are both incredibly sexy and Gérard Depardieu has a surprise cameo role as a passing cynical gay local peasant on a horse.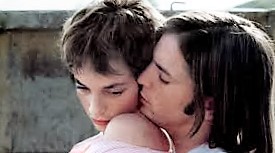 The BBFC rejected it for UK cinemas in 1976 but it was finally passed uncut for video in 1993.
It the first film directed by Gainsbourg, developing what became his regular theme of passion to the death. Birkin was his partner at that time.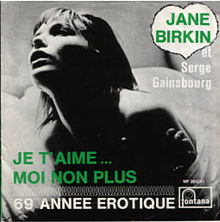 The song Je t'aime… moi non plus was written for and recorded with Gainsbourg's then girlfriend, Brigitte Bardot, in winter 1967, but not released till 1986. In 1969, Gainsbourg recorded a version with Birkin. It reached number one in the UK, though it was banned from BBC radio, as it culminates in orgasm sounds. Gainsbourg asked her to sing an octave higher than Bardot 'so you'll sound like a little boy'.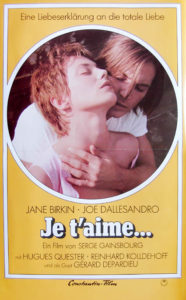 It was recorded in an arrangement by Arthur Greenslade in a studio at Marble Arch, London. Birkin said she 'got a bit carried away with the heavy breathing and I was told to calm down, so at one point I stopped breathing altogether. You can hear that little gap on the record.'
© Derek Winnert 2016 Classic Movie Review 4223
Check out more reviews on http://derekwinnert