Jaws III [Jaws 3D] ** (1983, Dennis Quaid, Bess Armstrong, Simon MacCorkindale, Louis Gossett Jnr) – Classic Movie Review 4900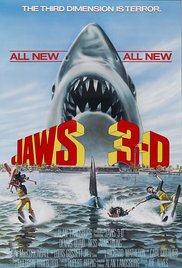 Debut director Joe Alves's 1983 all-new second Jaws sequel is at least a novelty, totally unconnected with Jaws (1975) and Jaws 2 (1978) and with none of the original cast involved. No doubt responding to criticism that Jaws 2 is just a re-run of Jaws, a fresh start is probably a good idea.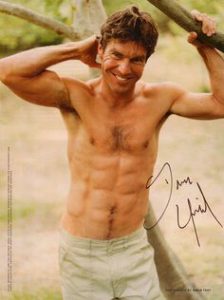 Based on a story by Guerdon Trueblood, 'suggested by Peter Benchley's novel Jaws', a third great white shark washes up at Florida's Sea World in Alves's tacky, cheesy teenage terror thrills version of Steven Spielberg's 1975 adult shark attack chiller monster movie classic. Mike (Dennis Quaid) and Sean (John Putch), the sons of Amity police chief Brody, come to the rescue to protect civilians at the Sea World theme park after the 35-foot shark gets trapped in there with them.
But the screenplay is by Richard Matheson, Carl Gottlieb and Michael Kane (additional dialogue). Second sequels are inevitably trick to pull off successfully but, with Matheson's name on the script, you would expect a better told story than this.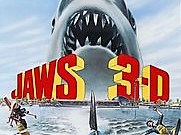 On the plus side, there is a hard-working, decent cast of players, including young Dennis Quaid, then struggling to swim in Hollywood's shallow pool as Mike Brody, the son of original hero Amity ex-police chief Martin Brody, and the reliable Louis Gossett Jnr as Calvin Bouchard, Bess Armstrong and Simon MacCorkindale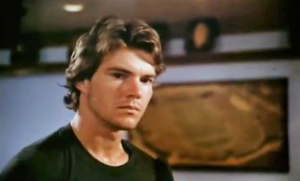 Though it was made and released in theatres as Jaws 3D, on your TV screen there is unlikely to be 3D gimmick that helped it along in the cinema. Three decades or so on, the special effects by Private Stock Effects look decidedly ropey. However, above all, trashy as it is, it is entirely watchable as a late-night teen monster movie at home with a pizza and a cola.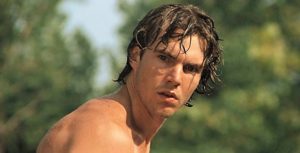 Also in the cast are Lea Thompson, P H Moriarty, Dan Blasko, Liz Morris, Lisa Maurer, Harry Grant, Andy Hansen, P T Horn, John Edson, Kaye Stevens, Archie Valliere, Alonzo Ward, Cathy Cervenka, Jane Horner and Kathy Jenkins.
Formerly cut for a 15 on video, the British DVD 12 cert is uncut.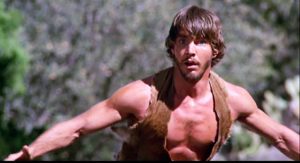 It was a commercial disappointment. The budget was $20,500,000 and it grossed $42,200,000 in the US, whereas budget for Jaws 2 was $20,000,000 and it grossed $102,922,000 in the US. However, Jaws: The Revenge [Jaws 4] followed in 1987.
It is Joe Alves's only film as director. He is an art director and production designer, known for Night Gallery (1969), The Sugarland Express (1974) and Jaws (1975).
© Derek Winnert 2017 Classic Movie Review 4900
Check out more reviews on http://derekwinnert.com