Jason and the Argonauts **** (1963, Todd Armstrong, Honor Blackman, Niall MacGinnis, Andrew Faulds, Nancy Kovack, Gary Raymond, Laurence Naismith, Douglas Wilmer) – Classic Movie Review 3519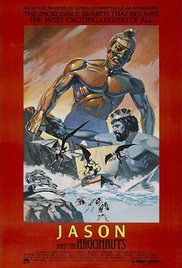 The legendary effects wiz Ray Harryhausen provides the endearing old-style stop-motion special effects for director Don Chaffey's frothy, fun-filled 1963 epic adaptation of the Greek legend.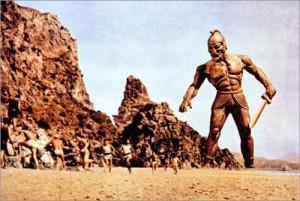 It stars muscleman Todd Armstrong as Jason, who is deprived of his rightful inheritance when Pelias killed his father, and sets out with his brave band of Argonauts to travel to Colchis to find the Golden Fleece. But his journey is interrupted by battles against harpies, a giant bronze Titan, sea monsters and, in the film's engaging highlight, a sword-waving skeleton army.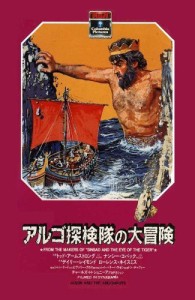 This very jolly family-friendly fantasy adventure is cheerful enough already, but it is cheered along even further by Bernard Herrmann's vibrantly dramatic score. However, the special effects wizardry of Ray Harryhausen is undoubtedly the star of the show.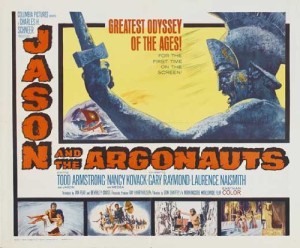 The excellent cast of British worthies do their level best not to be upstaged by the monsters. Also in that excellent cast are Honor Blackman as Hera, Niall MacGinnis as Zeus, Andrew Faulds as Phalerus, Nancy Kovack as Medea, Gary Raymond as Acastus, Laurence Naismith as Argos, Douglas Wilmer as Pelias, Michael Gwynn as Hermes, Jack Gwillim as King Aeetes, John Cairney as Hylas, Patrick Troughton as Phineas, Nigel Green as Hercules, John Crawford and Douglas Robinson.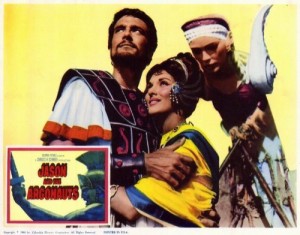 The screenplay is by Jan Read and Beverley Cross, an expert in this kind of thing: The Long Ships, Genghis Khan, Sinbad and the Eye of the Tiger and Clash of the Titans (1981). Cross was married to Maggie Smith from 23 June 1975 until his death on 20 March 1998.
It was remade as a miniseries in 2000 with Jason London.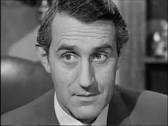 RIP Douglas Wilmer, who died on aged 96.
© Derek Winnert 2016 Classic Movie Review 3519
Link to Derek Winnert's home page for more reviews: http://derekwinnert.com/