Jack Reacher *** (2012, Tom Cruise, Rosamund Pike, Jai Courtney, Richard Jenkins) – Movie Review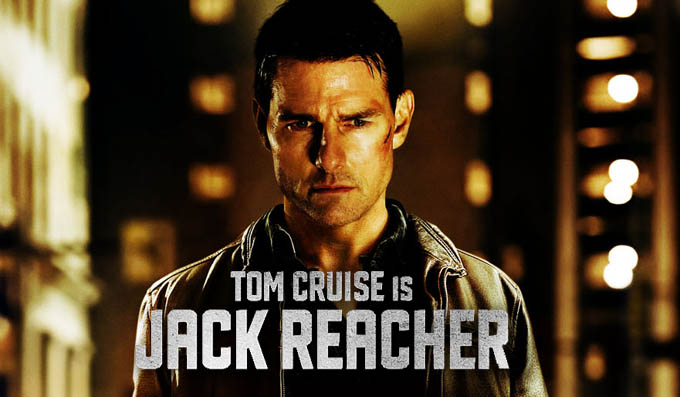 An expert sniper (Aussie rising star Jai Courtney) coolly kills five random people, and makes off leaving a lot of clues that lead to the arrest of an innocent man (Joseph Sikora), who, from his hospital bed, calls for the cops to get Jack Reacher.
In walks Tom Cruise, the 5'7" impersonator of the 6'5" Reacher, a drifter with extreme combat and investigation skills, who's soon joining the innocent man's attorney (Rosamund Pike), daughter of a dodgy DA (Richard Jenkins), in her quest to save her client by finding the real killer.
But Reacher has history and all he really cares about is proving the accused is actually the killer and killing him himself. Along the way Cruise and Pike have to confront slimily devious cop Emerson (David Oyelowo), an all-purpose Mr Evil Eurovillain called The Zec (film director Werner Herzog), his evil henchman Vlad (Vladimir Sizov), and a suspicious but kindly ancient rifle range boss (Robert Duvall).
Mmm, interesting bunch of weirdoes. They'd all fit quite nicely in a Bond movie.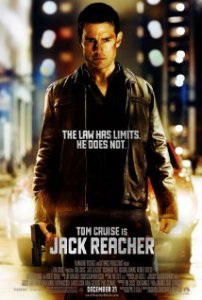 Based on English writer Lee Child's popular novel One Shot from his Jack Reacher series, this movie is a bit of a strange one for a blockbuster, with a no more than serviceable screenplay by the Oscar-winning writer of The Usual Suspects (1995), Christopher McQuarrie, who also directs.
The hardboiled dialogue is all too softboiled a lot of the time, leading to some unintentional laughs, and a lot of the scenes drift and lack focus, surprise and tension: a script disappointment then. As director, McQuarrie lacks style and command, producing that is surprisingly generic considering the quirky and dangerous nature of the original material.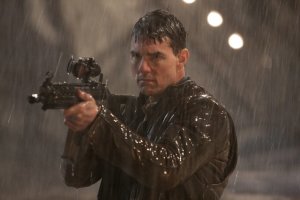 Despite the weird plot and characters, regular mystery fans won't be surprised at all at any of the developments, and indeed will be several steps ahead of the script's revelations.
Nevertheless, the movie twists and turns fairly agreeably and satisfactorily for its long running time (130 minutes), and proves a serviceable, if not sizzling, entertainment (though shorter and tauter would have been much better, guys). And it does work as a basic action thriller, with some impressive set pieces and a decent slap-up climax that compensate for a rotten, uber-feeble car chase midway.
I don't want to be too horrid about the acting, but both leads are evidently struggling against their almost wilful-seeming miscasting. Cruise doesn't seem nearly tough enough or big enough to take on and waste this series of relentless bad guys and the normally admirable Pike doesn't seem to know what on earth to do to make her American accent, eye movements or chemistry with Cruise work properly.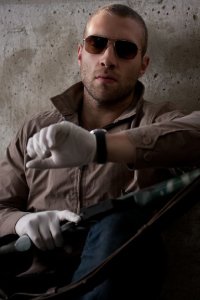 There are some clever lines along with the drossy ones, and the actors do their best to make the most of them. Herzog is hilarious, though whether this is intentional or not is hard to say, appearing late on in the movie Duvall adds a class and flavour, and Courtney shows a lot of promise as a screen tough guy to reckon with.
Hampered by looking grim all the time and not running about very much, and so not playing to his strengths, Cruise isn't bad, but then he isn't really very good either. He needs a new long-running franchise, but it isn't this one. Acceptable though Jack Reacher is as a time-passer, I hope the sequel that's set up at the end doesn't happen, at least with this cast and crew.
The movie grossed a moderately successful $218 million worldwide.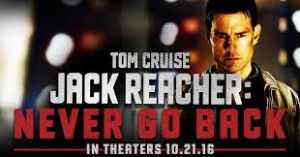 Paramount announced on 2 September 2015 that it will release a sequel, Jack Reacher: Never Go Back, in UK and US cinemas on 21 October 2016, again starring Tom Cruise. Edward Zwick is to direct Richard Wenk's screenplay, re-written by Zwick and Marshall Herskovitz. The sequel is based on Lee Child's book Never Go Back, in which Reacher finds his CO at the US Army Military Police Corps HQ has been arrested.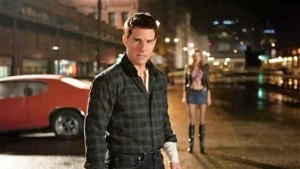 © Derek Winnert 2013 Movie Review
Check out more reviews on http://derekwinnert.com/