It Could Happen To You **** (1994, Nicolas Cage, Bridget Fonda, Rosie Perez) – Classic Movie Review 4856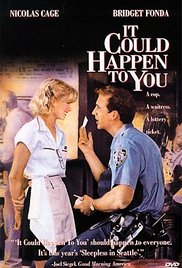 Nicolas Cage plays kindly New York City police officer Charlie Lang, whose life changes dramatically after making a deal with a cafe waitress (Bridget Fonda) over a lottery ticket, promising half jokingly to share any winnings with her in lieu of a tip. When it wins $4 million, Charlie's grasping wife Muriel doesn't want the waitress to get a cent. She wants it all for herself and decides to leave him.
Director Andrew Bergman's 1994 romantic comedy drama movie is a delight and a pleasure to watch, perfectly handled by him, beautifully written by Jane Anderson, and expertly and endearingly acted by Cage, Fonda, and Rosie Perez as Muriel. Cage is in his element, and the movie is amusing and heart-warming without being shamefully sentimental. It's perhaps a shame that Muriel is made so dislikeable, but that's the character, and Perez goes for it and is really good at it. Cage and Fonda are charming and 'real' seeming, really inhabiting their characters.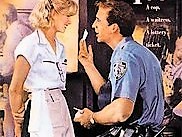 Also in the cast are Wendell Pierce (as Bo Williams), Isaac Hayes, Víctor Rojas, Seymour Cassel, Stanley Tucci, J.E. Freeman, Red Buttons, Richard Jenkins, Robert Dorfman and Charles Busch.
It is good to know that the movie is based on the true story of Yonkers Sal's Pizzeria waitress Phyllis Penzo and 30-year Dobbs Ferry police veteran Officer Robert Cunningham. However they were both happily married to other people for many years.
It was released in the UK the week the National Lottery was launched.
The movie is a relative of The Family Man (2000), in which Cage's character's life changes after he makes a 'business deal' over a lottery ticket.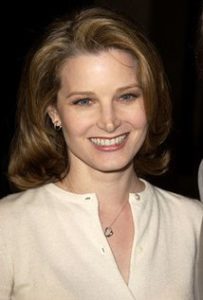 Bridget Fonda has not filmed since 2002, and is married to Danny Elfman.
© Derek Winnert 2017 Classic Movie Review 4856
Check out more reviews on http://derekwinnert.com