Iona *** (2015, Ruth Negga, Douglas Henshall, Tom Brooke, Michelle Duncan, Ben Gallagher, Sorcha Groundsell) – Movie Review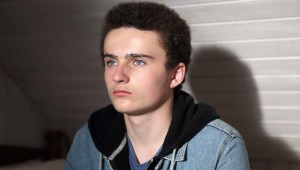 Writer-director Scott Graham's 2015 drama Iona stars Ruth Negga and Douglas Henshall alongside Tom Brooke, Michelle Duncan and young upcoming talents Ben Gallagher and Sorcha Groundsell.
It is a moody, atmospheric, haunting, experimental-style drama about a youngish woman called Iona (Negga) and her 15-year-old son Billy (Gallagher) who seek refuge from a violent crime among a tight-knit religious community on the island of Iona where she was born and raised.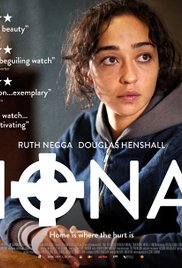 Graham has recut the film for its UK release on 25 March 2016 after its premiere screening at Edinburgh International Film Festival on 28 June 2015. He explains: 'The new cut is essentially the first cut we did of the film during the first six weeks of editing. It was an experimental cut because we had departed from the script in terms of structure though not in tone.
'Towards the end of the original edit I opted to cut the film as it had been scripted. I think I found it hard to trust the experiment because we'd done it up front, even though I liked it very much. I was already regretting that decision before the screening in Edinburgh and after the screening I talked with [producer] Margaret [Matheson] about going back in and that is what I decided to do.'
It now runs just 85 minutes.
Catch the trailer:
https://www.youtube.com/embed/37bpLJf2pC4
© Derek Winnert 2016 Movie Review
Link to Derek Winnert's home page for more reviews: http://derekwinnert.com/