Inspiration ** (1931, Greta Garbo, Robert Montgomery, Lewis Stone) – Classic Movie Review 5322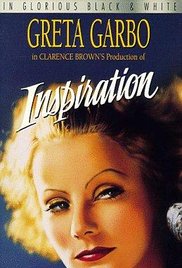 Producer-director Clarence Brown's rarely shown 1931 MGM movie is a plush but uninspired romantic vehicle for the great Greta Garbo.
She stars as Yvonne Valbret, a Parisian bohemian artists' model who has to say goodbye to sweet, conventional, upright would-be diplomat André Montell (Robert Montgomery) because she is a woman with much mileage on her clock and therefore unworthy of him.
A lovely looking, luminous Garbo seems effortlessly to rise above Gene Markey and James Forbes's poor, turgid script weighed down with unbelievable lines. And the stalwart Montgomery, Stone, Karen Morley and Marjorie Rambeau give her strong support. But, for once, the MGM studio has rather let their superstar down.
Garbo tells a fickle lover: 'I just want to be alone for a little while'.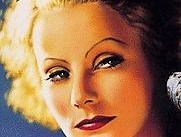 Also in the cast are Beryl Mercer, John Miljan, Judith Vosselli, Oscar Apfel, Edwin Maxwell, Joan Marsh, Zelda Sears, Gwen Lee, Paul McAllister, Arthur Hoyt, Robert Tucker, Theodore von Eltz, George Irving, Sidney Bracey and Clara Blandick.
It is shot by William H Daniels in black and white, scored by William Axt and set designed by Cedric Gibbons.
Talking of inspiration, the uncredited source novel – Sappho by Alphonse Daudet – was out of copyright in America but not in Europe, where Pathé won in court action against MGM.
It is available on DVD.
© Derek Winnert 2017 Classic Movie Review 5322
Check out more reviews on http://derekwinnert.com