Inside Daisy Clover ***½ (1965, Natalie Wood, Christopher Plummer, Robert Redford, Ruth Gordon, Roddy McDowall) – Classic Movie Review 5308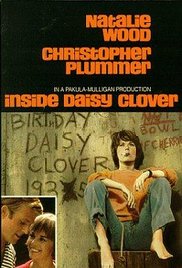 Co- producer/ director Robert Mulligan's polished 1965 Hollywood satire drama stars a fine team in Natalie Wood, Christopher Plummer, Robert Redford, Ruth Gordon, and Roddy McDowall.
Ruth Gordon won a Golden Globe as Best Supporting Actress and Redford won another for Most Promising Newcomer – Male. There were three Oscar nominations but no wins: for Ruth Gordon as Best Supporting Actress, Robert Clatworthy and George James Hopkins for Best Art Direction-Set Decoration, Color, and Edith Head and Bill Thomas for Best Costume Design, Color.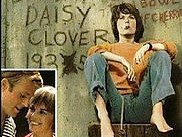 Gavin Lambert's dark-toned satirical novel, with its Thirties Hollywood tale about the 15-year-old tomboy singer Daisy Clover (Wood)'s dreams of being a Hollywood star and her dramatic rise and fall, makes for a fascinating if sometimes hesitant mixed bag of goodies movie.
Wood is perhaps not ideally cast as Daisy Clover, who becomes a teen singing star, and nor is Redford as Wade Lewis, the gay matinée idol heartthrob movie star she weds. Both actors look right and work hard but don't quite seem to be able to pull off their roles.
However, Plummer has an excellent time as producer Raymond Swan, the smooth studio movie boss who auditions Wood's Daisy Clover and makes her a star. The other ideal actors really enjoying themselves include Gordon as Daisy's mother Mrs Clover, McDowall as Walter Baines, Swan's chilly assistant, and Katharine Bard as Swan's wife Melora.
The Mulligan/ Alan Pakula producer team has a good feel for the period and an eagle eye for Hollywood's absurdities in a plush big budget production. Lambert writes his own screenplay.
Reputedly Redford did not want to play a gay character and portrayed him as vain instead, but a scene was added later to establish the character's real orientation.
Also in the cast are Betty Harford, Paul Hartman, John Hale, Harold Gould, Ottola Nesmith, Edna Holland, John Philip Dayton and Peter Helm.
Wood insisted on casting her friend Gordon as her mother against the wishes of the studio.
© Derek Winnert 2017 Classic Movie Review 5308
Check out more reviews on http://derekwinnert.com