If . . . ***** (1968, Malcolm McDowell, David Wood, Richard Warwick) – Classic Movie Review 91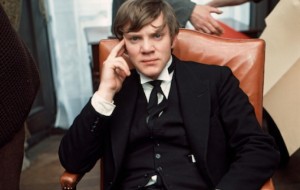 Come the revolution, 'which side would you be on'?
Director Lindsay Anderson's sabre-rattling story of the repressive life at an English public school in the late Sixties is satisfyingly potent and incisive. Although set in a posh people's institution, If… is regarded as a populist call for revolt against corrupt power and harsh repression, which was especially timely when released in a year of real-life revolt, 1968. Almost predicting the future, filming started before the Paris student riots in May that year. How timely can you get.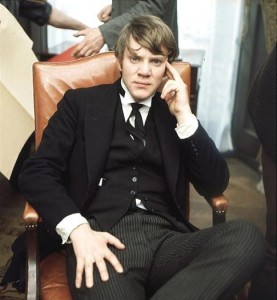 As a significant spearhead of an anti-establishment, counter-culture viewpoint, it was seen as a controversial winner of the Cannes Palme d'Or in 1969. Some may have thought Anderson was biting the hand that fed him, others that it wasn't a suitable entry to represent Britain. One British ambassador called it 'an insult to the nation'; one peer called it 'the most evil and perverted script I've ever read'.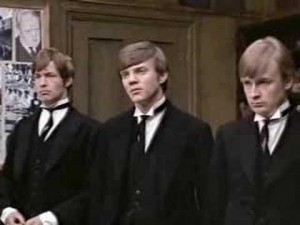 Malcolm McDowell, David Wood and Richard Warwick star as Mick Travis, Johnny and Wallace, late-teenage schoolboy conspirators against the corrupt school system at a deplorable institution. It's run by headmaster (Peter Jeffrey), history teacher (Graham Crowden), classics teacher (Charles Lloyd Pack), chaplain (Geoffrey Chater), matron (Mona Washbourne) and Mr Kemp (Arthur Lowe). After putting up with plenty, the three senior boys eventually revolt against the cruelties and humiliations of the public school life that Anderson details so convincingly.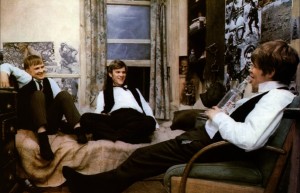 When Rowntree (Robert Swann), the head of house, sentences them to a ritual beating in the gym for 'being a general nuisance', it triggers their violent rebellion during a cadet corps exercise. McDowell shots the chaplain and finally they rain down a hail of bullets on the headmaster, general and parents at the school speech day.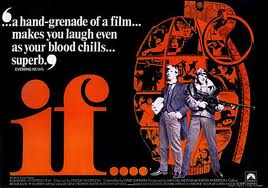 This is a very polished, lovingly made film. The surface glitters and gleams, from the acting of the marvellous cast most from the world of the theatre, to Marc Wilkinson's score and Miroslav Ondricek's cinematography. Anderson has an impressive command over the unsettling, apparently random changes from colour to black and white, the lurches from naturalism to the theatrical and stylised, as well as the alienating Brechtian intertitles and fantasy sequences.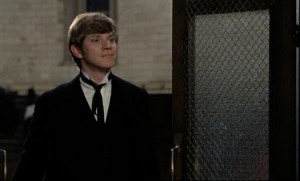 Though far too old at 25, McDowell, making his film debut after TV work, gives a screen-commanding performance that turned him into a star. Wood and Warwick area excellent as Johnny and Wallace.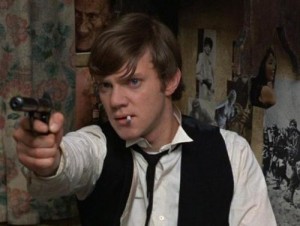 Detailed or not, the story works a treat on its own level as an attack on the evils of the English public school system, it's clearly intended as some more general, a metaphor for the idea that corrupt government inevitably, and possibly justly, inspires revolution. David Sherwin's screenplay based on his original script The Crusaders written with John Howlett, is smooth and polished.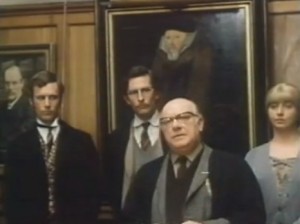 It was first dreamt up in 1958 and written in 1960, then offered to Rebel without a Cause director, Nicholas Ray. Obviously Mick, Johnny and Wallace are the Crusaders leading the battle against the forces of reaction, the Whips (Rowntree etc).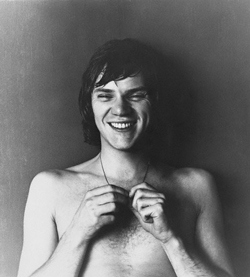 Though set at an unnamed English public school, it was, perhaps ironically given the story, filmed at Anderson's old school of Cheltenham. Odd that they would agree to this. Future star Simon Ward also making his film debut after TV work, plays a schoolboy at the age of 27. The Paramount studio had no use for the film, but, when their hoped-for hit Barbarella flopped, they released If… which then enjoyed critical and popular favour.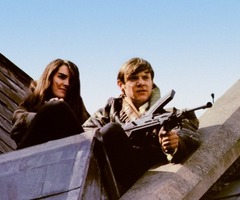 The female full-frontal nudity worried the censor, who agreed to it, but wouldn't allow male genitals to be seen in the shower sequence and Anderson was forced to censor his film in the UK. Just the kind of nonsense and hypocrisy and repression the film was attacking.
© Derek Winnert 2013 Classic Movie Review 91
Check out more reviews on http://derekwinnert.com