I Love You, Man ***½ (2009, Paul Rudd, Jason Segel, Jaime Pressly, Jon Favreau, Jane Curtin, J K Simmons, Andy Samberg) – Classic Movie Review 4340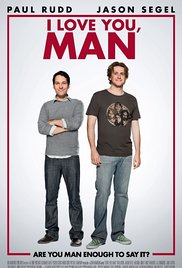 Co-writer/ director John Hamburg's highly amusing and likeable 2006 comedy has a good script but it is largely motored by the appealing performances from odd couple Paul Rudd and Jason Segel.
Apart from the rude words and frank sex talk, it's really all quite old-fashioned and down-home. Peter Klaven (Rudd) is about to get married, but realises he hasn't any male friends – not even a best man! So he sets out to find one, with the help of his gay brother Robbie (Andy Samberg), who knows all about men. But straight male friends are hard to find, and when you do find one, he turns out to be the kind loveable lout, Sydney Fife (Segel), whom you might soon want to dump.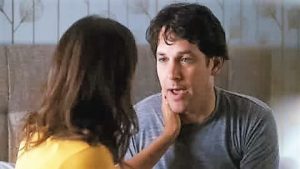 With its good idea, funny screenplay, witty lines and a fine set of well-used comedy players, it is almost there as a classic comedy. Perhaps it only needed one more rewrite. It is satisfying to see Rudd back on top. His kind of warm, laid-back comedy works well with Segel's harder-edged turn.
Also in the cast are Jaime Pressly, Jon Favreau, Jane Curtin, J K Simmons, and Rashida Jones.
© Derek Winnert 2016 Classic Movie Review 4340
Check out more reviews on http://derekwinnert.com