I, Daniel Blake **** (2016, Dave Johns, Hayley Squires, Sharon Percy) – Movie Review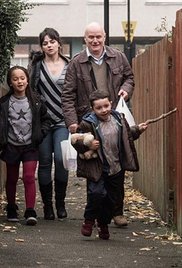 Director Ken Loach's highly emotional, heartbreaking 2016 Cannes Palme D'Or winner is the story of two nice, well-meaning people in trouble – a late middle-aged carpenter who requires state benefits to live after recovering from a heart attack and a single mother he befriends in the local Job Centre and tries to help. Both of them are locked in insane battles for survival against an uncaring welfare state benefits system and both of them are brought low by it. The Job Centre is staffed by a bunch of uncaring petty bureaucrats, who have no care about people's welfare in the British welfare state.
As usual with Loach and his documentary style film-making, the acting is so impeccable you could swear it isn't acting. Dave Johns plays the 59-year-old Daniel who has to prove he's seeking work even though he can't work through illness because the state deems him fit for work and won't give him disability benefit. Hayley Squires plays the single mum Katie with two kids who eventually finally resorts to shoplifting and prostitution to survive.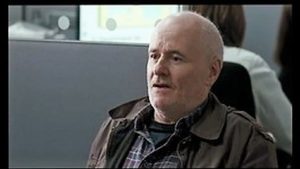 Though occasionally very funny, and invested with lots of good humour and warmth, this is not a bright and jolly tale. In fact I have to say it is very depressing with an abrupt ending that doesn't send you home with optimism for the UK's future. Yet it is essential and timely, and an unmissable watch.
The 80-year-old Loach, maker of TV's Cathy Come Home (1966) and Kes (1969) back in the Sixties, was inspired to make one more film after he announced his retirement by the return to power of the Conservative party in the UK. The adept screenplay by his regular writer Paul Laverty mixes making left-wing political statements with warm humanity to great effect. If any of the ideas or situations in this film are not true, then Loach and Laverty certainly persuade you that they all are, and are exactly like this.
The film had a 15-minute standing ovation at the Cannes Film Festival.
The battling Ken Loach: 'If you're not angry, what kind of person are you?' and 'If they don't go after you, you're not hurting them'.
© Derek Winnert 2016 Movie Review
Check out more reviews on http://derekwinnert.com