I Am Number Four **½ (2011, Alex Pettyfer, Timothy Olyphant, Dianna Agron, Teresa Palmer, Callan McAuliffe, Jake Abel) – Classic Movie Review 4230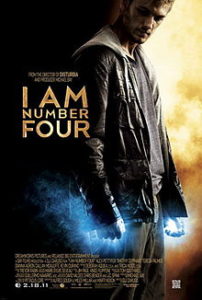 Alex Pettyfer stars as teenage hero John Smith in director D J Caruso's interesting and intriguing though somehow lacking 2011 teen sci-fi action adventure thriller, based on Pittacus Lore's young adult novel. Aliens and their guardians are hiding on Earth from intergalactic bounty hunters.
What it lacks is the vital spark that brings a book to thrilling life on screen, with both performances and handling low on fire. But, after a slow start, it does pep up and there is no real shortage of dynamism and action in the film's second half.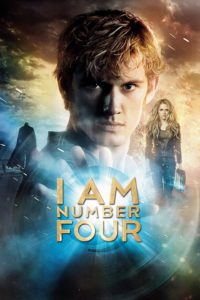 John is Number Four, next on the list for killing. Running from place to place with his guardian Henri (Timothy Olyphant), John makes his home in a small Ohio town and is confronted by life-changing events and meets his first love Sarah (Dianna Agron).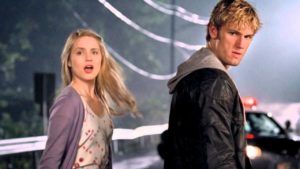 It also stars Teresa Palmer, Jake Abel, Kevin Durand and Callan McAuliffe. Produced by Michael Bay for DreamWorks, it cost about $60 million and was released in both conventional and IMAX cinemas on February 18 2011.
Though rather moderate and fairly modest in every way, it was a fair-sized hit with a gross of $149 million, though the US gross was only $55 million.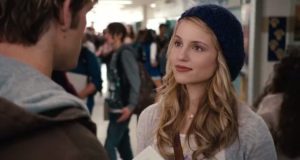 The screenplay is by Alfred Gough, Miles Millar and Marti Noxon, Pittacus Lore is a pseudonym for James Frey and Jobie Hughes. I Am Number Four is the first book in the Lorien Legacies series, but the hoped-for movie franchise did not follow.
The score is composed by Trevor Rabin, and there's an impressive soundtrack performed by Kings of Leon, Adele, Beck, Jimmy Eat World, the Black keys etc to pep things up further.
© Derek Winnert 2016 Classic Movie Review 4230
Check out more reviews on http://derekwinnert.com