Hud ***** (1963, Paul Newman, Melvyn Douglas, Patricia Neal, Brandon De Wilde) – Classic Movie Review 230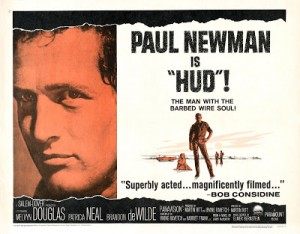 'I always say the law was meant to be interpreted in a lenient manner.' – Hud Bannon.
Director Martin Ritt's 1963 portrait of a 60s Texan farming family is an elegiac modern Western and a classic slice of slewed Americana. It's an overwhelming, emotional tale of troubled youth, in which the American dream has gone wrong and turned sour once again.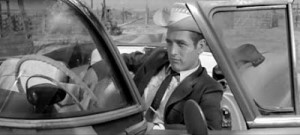 In one of his finest movies, the 38-year-old Oscar-nominated Paul Newman is stupendous in a chilling performance as Hud Brannon, a completely ruthless, nasty, callous, hard-living, boozing cowboy who tarnishes the unhappy lives of all around him. 'The man with the barbed wire soul, – how cool is that ! Well, he's also a real heel and a son of a bitch.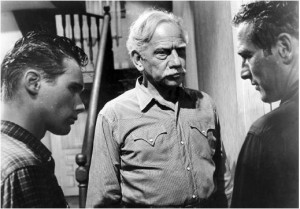 The story focuses on his bitter clash with his principled, strict, grave, old-school father, Homer. But his doting nephew Lonnie admires him, even being cool with his illegal shenanigans. But then, even he says: 'You don't care about people, Hud.'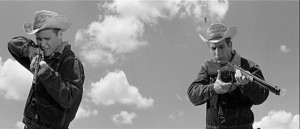 It was the third of seven failed attempts at an Oscar for Newman till he finally won for the wrong movie, The Color of Money, in 1987, with two more nominations after. He didn't attend the awards ceremony and nor did he when he won an honorary award the previous year. In 1963, Newman lost to Sidney Poitier in Lilies of the Field.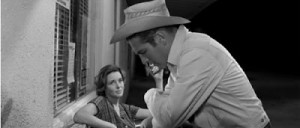 Newman's the star attraction but there are three other marvellous performances in the movie to support him. With less to do, in some ways Patricia Neal is perhaps even more extraordinary than Newman, winning the best actress Oscar as Alma Brown, the family's housekeeper who's at the end of her tether and makes the mistake of getting involved with Hud. It's really a support performance, but Neal turns it into a true star role.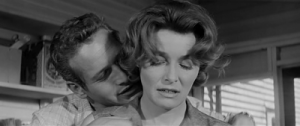 Old Melvyn Douglas is remarkable too in his best supporting actor turn as Newman's scrupulous but crusty father. He's really quite a difficult man to get along with. Young Brandon De Wilde is extremely effective and appealing as his idealistic nephew Lonnie, who comes on like an older relative of the boy he played when he only 11 in Shane (1953), adoring and clinging to the older man.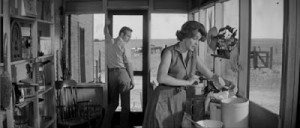 James Wong Howe's sharp black and white cinematography also won an Oscar. But Ritt and the writer partners Irving Ravetch and Harriet Frank (adapting from Larry McMurtry's novel Horseman Pass By) were unfairly overlooked. Their work is absolutely outstanding here and the others couldn't have won without them. This is an ensemble movie of great team work, with exactly the right personnel assembled.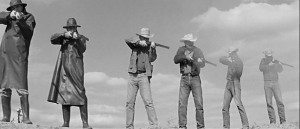 A poster of Newman in Hud appears in Midnight Cowboy. The ever-cool Newman burnt his tuxedo on his 75th birthday because he said he was fed up with formality.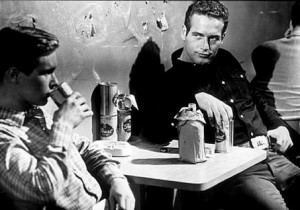 De Wilde, the only one of the four stars not Oscar nominated, collected Douglas's Oscar for him. De Wilde was Oscar nominated for Shane. He tragically died aged 30 when the camper he was driving to visit his new second wife in hospital hit a parked truck in Denver.
© Derek Winnert 2013 Classic Movie Review 230
Check out more reviews on http://derekwinnert.com/