How Green Was My Valley ***** (1941, Walter Pidgeon, Maureen O'Hara, Donald Crisp, Roddy McDowall) – Classic Movie Review 71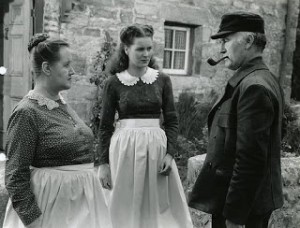 The warm-hearted, nostalgic family story of life in a turn-of-the-last-century Welsh valley is extremely affectingly and affectionately told by director John Ford in one of his most admired, and mostly fondly remembered movies. It triumphed on Academy Awards night in 1942, taking five Oscars for best film, director, cinematography, art direction and supporting actor.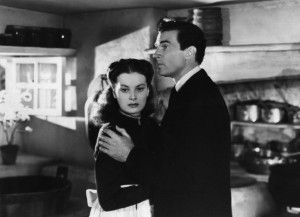 That actor was Donald Crisp (the father in National Velvet), who gives a distinguished, intense and powerful performance as Gwillym Morgan, a strict Welsh patriarch blessed with an understanding wife (Sara Allgood), one daughter, five sons in the dirty, dangerous coalmining business and a sixth called Huw (Roddy McDowall, aged 13), who's a sensitive boy with the promise of a possible rosy future outside the valley.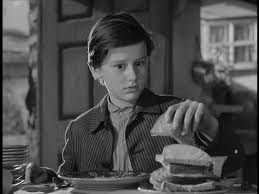 Based on Richard Llewellyn's novel, the engagingly sentimental story – told in flashback by Huw as an old man (voice of Irving Pichel) – is warmly, appealingly and attractively by a director obviously sympathetic to the material. The actors, who also include Walter Pidgeon as the local chapel minister Mr Gruffydd and a luminous, magnetic Maureen O'Hara as Angharad, the valley's most outstanding beauty, a girl Gruffydd loves and Huw adores, are ideally cast and give perfect performances.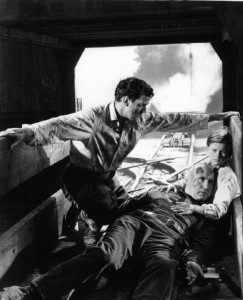 The American film studio 20th Century Fox was extravagant enough to build the entire Welsh village seen in the movie on their Hollywood backlot. Arthur Miller's luminous black and white cinematography, Alfred Newman's score and Richard Day's set designs are superb, a tribute to old Hollywood craftsmanship at its finest. There were five other Oscar nominations.
And two TV mini-series versions followed in 1960 and 1975.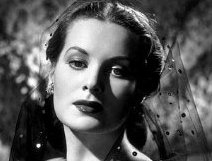 Maureen O'Hara celebrated her 95th birthday on 17 August 2015. She was never Oscar nominated but was finally awarded an honorary Oscar at 94 on 8 November 2014. The British Film Institute awarded her a BFI Fellowship in 1993. She died on 24 aged 95.
http://derekwinnert.com/the-quiet-man-classic-film-review-62/
http://derekwinnert.com/jamaica-inn-classic-film-review-390/
http://derekwinnert.com/the-hunchback-notre-dame-1939-classic-film-review-729/
http://derekwinnert.com/miracle-on-34th-street-1994-classic-film-review-509/
© Derek Winnert 2013 Classic Movie Review 71
Check out more reviews on http://derekwinnert.com/