Hôtel du Nord ***** (1938, Annabella, Louis Jouvet, Jean-Pierre Aumont, Arletty) – Classic Movie Review 5271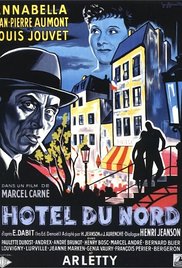 Director Marcel Carné's fine, poetic 1938 film study of life's flotsam and jetsam in a tatty Paris hotel near the canal Saint-Martin is one of his finest films, with Arletty as Raymonde, a spirited prostitute living with a vain pimp and murderer, Monsieur Edmond (Louis Jouvet), Bernard Blier as Prosper, the man with a longing for Arletty, and Annabella and Jean-Pierre Aumont as Renée and Pierre, a young suicide pact couple.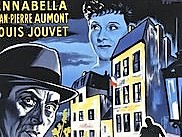 These are fully rounded, memorable performances in fully rounded, memorable characters, helped by Henri Jeanson and Jean Aurenche's vivid screenplay from Eugène Dabit's moody novel.
Both the hotel and Paris itself come alive in the studio thanks to Alexandre Trauner's better-than-real-life sets and Armand Thirard Louis Née's black and white cinematography.
Also in the cast are Jane Marken, Paulette Dubost, Andrex, André Brunot, Henri Bosc
Marcel André, Jacques Louvigny, Armand Lurville, Génia Vaury, François Perier and René Bergeron.
Incidentally, Flotsam is debris accidentally overboard in the water, perhaps from a shipwreck. Jetsam is debris thrown overboard by a crew of a ship in distress, often to lighten the ship's load. Flotsam derives from the French floter to float and jetsam is a short word for jettison.
© Derek Winnert 2017 Classic Movie Review 5271
Check out more reviews on http://derekwinnert.com