Horizons West **** (1952, Robert Ryan, Rock Hudson, James Arness, Julie Adams, Raymond Burr, John McIntire, Dennis Weaver) – Classic Movie Review 5397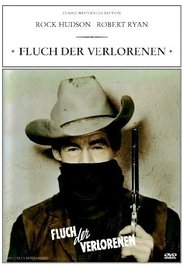 Buckle up for LAWLESS RUTHLESS DEFIANCE! Director Budd Boetticher's 1952 Western is a superior item, with both story-telling and film-making on a high level. Robert Ryan and Rock Hudson star as Texan brothers Dan and Neil Hammond, back home in Texas from the US Civil War who find themselves at loggerheads when Hudson and James Arness's Tiny McGilligan go back to humble ranching and Ryan gets greedy and wants to become a mogul.
[Spoiler alert] Ryan's Dan kills Cord Hardin (Raymond Burr), the wicked husband of Lorna (Julie Adams), who promptly transfers her affection to Ryan.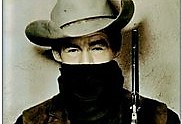 Ryan's powerhouse performance eats the inexperienced Hudson up, while John McIntire is effective as their father, even if he is only two years older than Ryan. Boetticher does extremely well to ring the changes on the familiar material in the screenplay written by Louis Stevens, and to bring out the best in his fragrant cast. It is an impressive, involving and exciting Western, beautifully shot in Technicolor by Charles P Boyle.
Also in the cast are Dennis Weaver, Judith Braun, Frances Bavier, Mae Clark, Tom Powers, Rodolfo Acosta, John Hubbard, Douglas Fowley, Walter Reed, Raymond Greenleaf, Ton Monroe, Frank Chase, Alberto Morin, Tyler McVey, Edwin Parker, Fred Corby, Monte Montague, Forbes Murray, Buddy Roosevelt and Philo McCullough.
It runs 80 minutes, is released by Universal, is produced by Albert J Cohen, is scored by Joseph Gershenson and is set designed by Russell A Gausman and Joe Kish.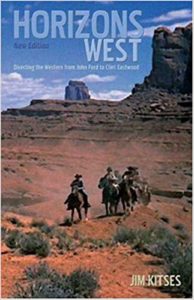 It is also the title of a film book by Jim Kitses on the films of the cultish Boetticher and other Westerns, Horizons West, first published in 1969, and greatly expanded in a 2007 new edition.
© Derek Winnert 2017 Classic Movie Review 5397
Check out more reviews on http://derekwinnert.com