Honkytonk Man *** (1982, Clint Eastwood, Kyle Eastwood, John McIntire, Verna Bloom, Alexa Kenin, Matt Clark, Barry Corbin, Jerry Hardin) – Classic Movie Review 4111
Producer-director Clint Eastwood wants to charm, amuse and depress us in his poignant, bitter-sweet 1982 personal statement movie, in which he stars as Red Stovall, a roguish, hard-living US Dust Bowl country singer during the Depression trying to make it to his audition at the Grand Ole Opry and finally catch a break before he dies of tuberculosis.
Red arrives in his convertible during a ruinous dust storm at his sister's Oklahoma farm, where he picks up both his nephew Whit, aged 14, and the boy's grandfather, and the men of three generations start out on the road from Oklahoma to Nashville.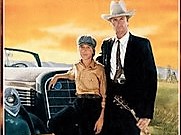 Clancy Carlile's screenplay is based on his novel, and it produces an honourable attempt at a heart-tugging movie and it does have its moving moments, even if it never really grabs hold of the tear ducts. The pluses are Eastwood's sympathetic performance, John McIntire's as Grandpa, the music (Steve Dorff), the cinematography (Bruce Surtees), the production designs (Edward Carfagno) and the convincing Depression-era atmosphere.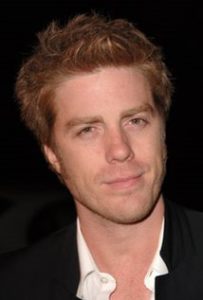 Clint's son Kyle Eastwood plays his nephew, Whit, and rather well too. The movie is clearly meant as a showcase for him and his dad.
The movie is not Eastwood's best ever, certainly not his most exciting, but it is likeable, worthy and different, and certainly perhaps worth a tentative try.
Also in the cast are Verna Bloom, Alexa Kenin, Matt Clark, Barry Corbin, Jerry Hardin, Tim Thomerson, Macon McCalman, Joe Regalbuto, Gary Grubbs, Rebecca Clemons, Tracey Walter, John Russell, Charles Cyphers and Marty Robbins.
© Derek Winnert 2016 Classic Movie Review 4111
Check out more reviews on http://derekwinnert