Home to Danger ** (1951, Rona Anderson, Guy Rolfe, Stanley Baker, Francis Lister, Alan Wheatley) – Classic Movie Review 4081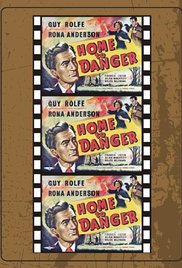 Director Terence Fisher's 1951 British thriller is cheap, cheerful and short at only 66 minutes, with a plot about an unknown killer after a young woman called Barbara Cummings (Rona Anderson) who, under a new will, inherits her father's old mansion upon his suicide.
[Spoiler alert] The father's business partner Howard Wainwright (Francis Lister), his friend Robert Irving (Guy Rolfe) and a sinister orphanage owner called Hughes (Alan Wheatley) are the main suspects when a man is sent to kill Anderson. But the father's servant Willie Dougan (Stanley Baker) comes to the rescue and the would-be assassin is found dead. Francis Edge and John Temple-Smith's story and Ian Stuart Black's scenario provide melodramatic, basic thriller stuff, but Fisher's direction is stalwart, and the movie is fast paced and quite fun.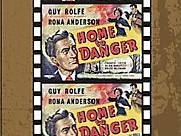 Also in the cast are Bruce Belfrage as Bruce the solicitor, Dennis Harkin as Jimmy-the-One, Peter Jones as Lips Leonard, Cyril Conway as the Police Inspector, Betty Henderson, Amy Dudley, Philo Hauser and Glyn Houston.
It was filmed at the Riverside Studios, Hammersmith, London.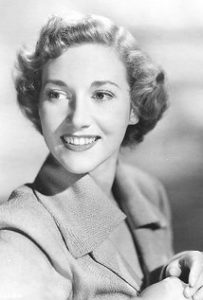 Rona Anderson, known for Sleeping Car to Trieste (1948), Scrooge [A Christmas Carol] (1951) and The Prime of Miss Jean Brodie (1969), died on July 23, 2013, aged 86. She was married to Gordon Jackson.
© Derek Winnert 2016 Classic Movie Review 4081
Check out more reviews on http://derekwinnert