Home Alone 3 ** (1997, Alex D Linz, Olek Krupa, Rya Kihlstedt, Lenny von Dohlen) – Classic Movie Review 2859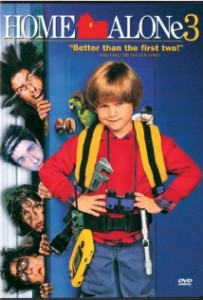 The whole of the original Home Alone team is absent for director Raja Gosnell's third, unrelated 1997 episode. This time a different lad, eight-year-old Alex Pruitt (Alex D Linz), is (again improbably) left abandoned at home alone in suburban Chicago by his parents and menaced by a different set of bungling baddies during the Christmas season.
Olek Krupa, Rya Kihlstedt, Lenny von Dohlen, David Thornton play high-tech industrial spies, Petr Beaupre, Alice Ribbons, Burton Jernigan and Earl Unger, who steal a top-secret microchip and to fool customs at the airport hide it in a remote-control toy car. Alex ends up with it, but the spies want it back to give to their North Korean terrorist organisation clients.
In a different spin on the plotline, this time the boy is left unattended only for a few hours while he is at home and sick with the measles and there's no sign of bungling Harry and Merv.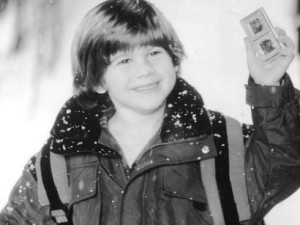 Despite all the personnel changes, it's the mixture much as before. There's more of the same silly knockabout comedy, spiced up with just a bit of edge, and little Linz is very amusing. Original writer-director John Hughes recycles his own storylines, routines and gags from parts one and two. Future star Scarlett Johansson plays Linz's sister, Molly Pruitt.
Home Alone 4 followed in 2002, with the most recent film, Home Alone: The Holiday Heist, appearing in 2012.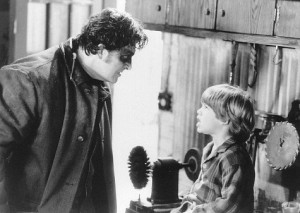 Also in the cast are Haviland Morris, Kevin Kilner, Marian Seldes, Christopher Curry, Seth Smith, Baxter Harris, James Saito, Richard Hamilton and Kevin Gudahl.
Alex D Linz graduated the University of California-Berkeley in December 2011. He said: 'Acting is a lot of fun, it's like Halloween every day.'
© Derek Winnert 2015 Classic Movie Review 2859
Check out more reviews on http://derekwinnert.com