Hombre **** (1967, Paul Newman, Fredric March, Richard Boone, Diane Cilento, Barbara Rush, Frank Silvera, Martin Balsam, Cameron Mitchell) – Classic Movie Review 860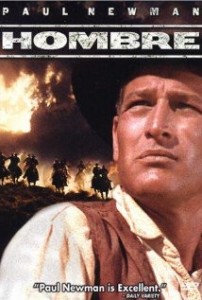 Director Martin Ritt's 1967 Western is a tense, intelligent, suspenseful movie, only maybe a little bit too obviously message-strewn for its own good. It reunites the star, the director, the writers and cinematographer of the 1963 triumph Hud.
Hombre's literate, liberal-minded screenplay by Irving Ravetch and Harriet Frank Jr is based on a novel by thriller writer Elmore Leonard. But it so clearly runs very much along the lines of John Wayne's 1939 classic Stagecoach it seems like an homage to it.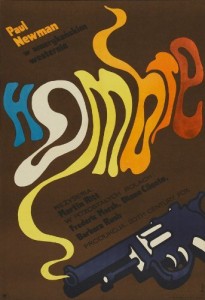 Paul Newman gives a highly athletic, exciting performance as John Russell, an Apache-raised white man, forced by his prejudiced companions to travel on the stagecoach not inside it, then having to defend a coachload of bigots (Fredric March, Diane Cilento, Barbara Rush) against some ripe outlaw villains (Richard Boone, Frank Silvera).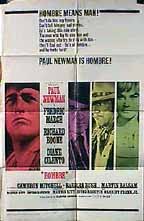 It's Newman's film – and one of his best – but there are fine star turns also from March as Favor (who turns out to be an embezzler as well as a racist), Boone, Martin Balsam and Cameron Mitchell.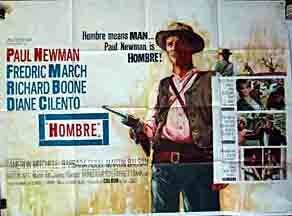 Plus there's steady, well-balanced and carefully controlled handling from director Ritt, with beautiful filming in Arizona by ace cinematographer James Wong Howe.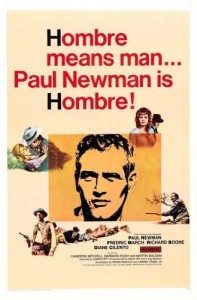 The poster conveniently explains that 'Hombre means man' – though quite what they thought 'Paul Newman is Hombre' means is anyone's guess. Well, it was the Sixties and everyone was on drugs!
, aged 83.
aged 87.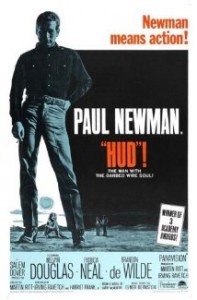 http://derekwinnert.com/hud-classic-film-review-230/
© Derek Winnert 2014 Classic Film Review 860
Chexk out more reviews on derekwinnert.com