Hidden Agenda **** (1990, Brian Cox, Brad Dourif, Frances McDormand, Mai Zetterling, Jim Norton) – Classic Movie Review 4147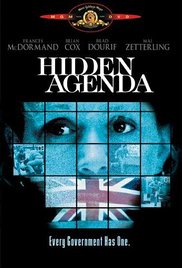 Director Ken Loach's distinguished and controversial 1990 Irish political thriller, written by Jim Allen, won the Jury Prize at Cannes in 1990 and was nominated for the Palme d'Or. It centres on the story that follows the arrival in Belfast of a tough, no nonsense English police detective (Brian Cox) to investigate the murder of an American human rights lawyer (Brad Dourif), which he does with the help of the man's girlfriend (Frances McDormand).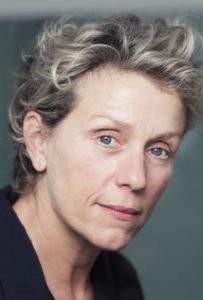 As the duo try to find out the truth, the trail leads to evidence of a huge cover-up after they find the lawyer had an audio tape with him, exposing political manipulations at the highest levels of government.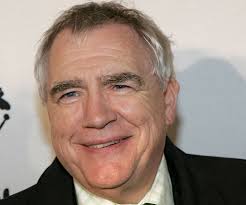 Hidden Agenda is a complex, exciting, adult film, delivered with great punch and at a dynamic pace by director Loach, who attends to the action thrills while opening the audience's eyes to some of the uncomfortable events in Ireland. The bluff Cox gives a tremendously powerful performance and McDormand touches the emotions. Loach is certainly partisan and full of well-aimed passion that angered those who did not share his views.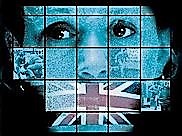 Also in the cast are Mai Zetterling, Jim Norton, Bernard Bloch, Bernard Archard, John Benfield, Patrick Kavanagh and Maurice Roeves.
© Derek Winnert 2016 Classic Movie Review 4147
Check out more reviews on http://derekwinnert