Hickey & Boggs ***½ (1972, Bill Cosby, Robert Culp, Ta-Ronce Allen) – Classic Movie Review 4163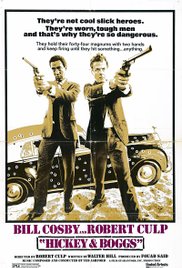 Bill Cosby and Robert Culp, the popular stars from the jokey I Spy TV series that ran from 1965 to 1968, link up again, this time for this neo noir-style, unsettling 1972 private eye thriller, directed by Culp himself.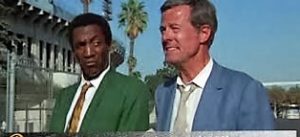 Cosby and Culp play buddy private detectives Al Hickey and Frank Boggs, who are hired in the best hardboiled crime story tradition to find a girl, but who uncover a series of dead bodies instead.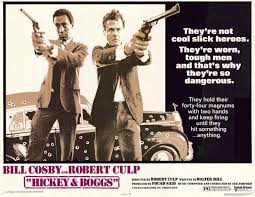 Culp himself very competently helms this slightly wobbly but very clever and enjoyable modern film noir movie. It is written by future director Walter Hill in his first filmed screenplay, and it already bears his hallmarks in being more successful with the tense situations, violent action and comic relief than in providing a coherent story.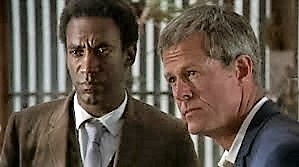 The dark tone adds a touch of distinction, and so do the characterful appearances of Michael Moriarty, James Woods, Robert Mandan, Vincent Gardenia and Ed Lauter, among a slew of later well-respected names in small roles.
Cosby became the first black performer to win an Emmy, for I Spy.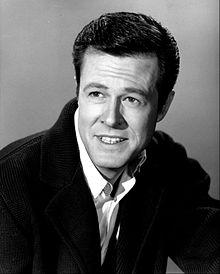 Robert Culp (August 16, 1930 – March 24, 2010).
© Derek Winnert 2016 Classic Movie Review 4163
Check out more reviews on http://derekwinnert