Heist **** (2001, Gene Hackman, Danny DeVito, Sam Rockwell, Rebecca Pidgeon, Delroy Lindo, Ricky Jay, Patti LuPone) – Classic Movie Review 1123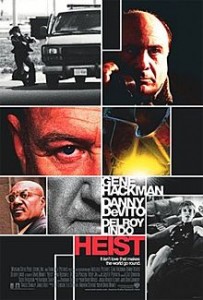 Writer-director David Mamet's 2001 thriller stars Gene Hackman, who may be 70 here, but he shows he's still a great action hero as Joe Moore, a crook forced into pulling off one last gold heist by his vicious partner in crime, a despicable fence called Mickey Bergman (Danny DeVito).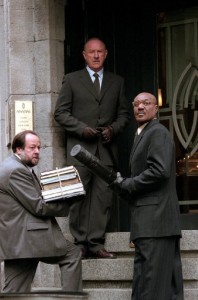 After stiffing Hackman's gang on a jewellery robbery, tiny terror DeVito forces them to go after a Swiss gold shipment. He makes Hackman take along his nasty nephew Jimmy Silk (Sam Rockwell), who promptly falls for Hackman's much younger wife Fran (Rebecca Pidgeon). Delroy Lindo and Ricky Jay also star as Bobby 'Bob' Blane and Don 'Pinky' Pincus, with Patti LuPone as Betty Croft.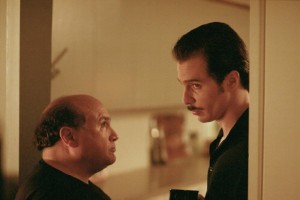 No cliché is left out of his screenplay by ace writer-director Mamet, but that doesn't stop this from still being a riveting, masterful, old-style thriller, handled with pace, cheek and a lot of verve. It's mainly driven by dialogue, performance and character, but there are also enough twists and turns in the plot and gunplay as well to make it a satisfying thriller.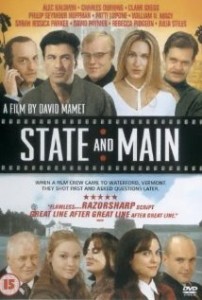 Rebecca Pidgeon, Ricky Jay and Patti LuPone are all in Mamet's 2000 film satire State and Main.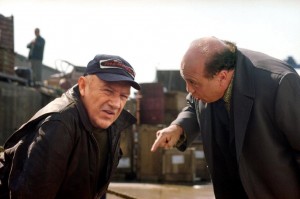 The worldwide gross of $28million was much lower than the film's production budget of $39million, but DVD came to the rescue with more than $72million in home video rentals in the United States.
David Mamet's also known for State and Main (2000) and The Winslow Boy (1999), as well as Glengarry Glen Ross (1992).
http://derekwinnert.com/state-and-main-2000-william-c-macy-philip-seymour-hoffman-alec-baldwin-classic-film-review-1122/
http://derekwinnert.com/glengarry-glen-ross-1992-lemmon-pacino-classic-film-review-1005/
http://derekwinnert.com/the-winslow-boy-1999-classic-film-review-644/
©Derek Winnert 2014 Classic Film Review 1123 derekwinnert.com