Hearts in Atlantis **** (2001, Anthony Hopkins, Anton Yelchin, Hope Davis) – Classic Movie Review 94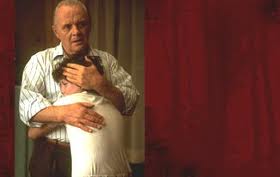 'Whenever it wants the past can come kicking the door down.'
Based on a Stephen King story Low Men in Yellow Coats, this is a subtle, exquisitely crafted, perfect little gem of a coming-of-age movie. Scott Hicks, the director of Shine and Snow Falling on Cedars, turns it into a rare haunting, wistful experience. How tense, eerie and compelling it all is!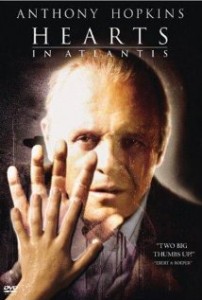 It catches Anthony Hopkins in his best place. He is stupendous as Ted Brautigan, a mystery man who descends on the home of the nice 11-year-old Bobby Garfield (Anton Yelchin) and his selfish, vain widowed mum Liz (Hope Davis). Ted boards with them and bonds with the boy, but earns the distrust and disfavour of the scornful, often absent mother.
Bobby has a crush on little Carol (Mika Boorem) and is threatened by school bullies, while Ted tries to encourage the kid but fears that men (the Low Men) are after him for his gift of second sight.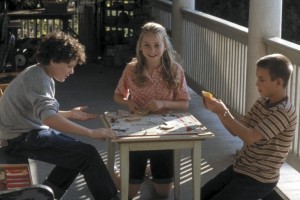 In bookend scenes at the start and end, David Morse plays – very nicely, sweetly and softly – the little boy in middle age when he goes back to his childhood haunts and reflects on the life-changing events of all those years ago. Davis is excellent, too, in an unsympathetic, unforgiving role that she somehow makes rewarding.
But the film belongs to Hopkins and Yelchin. In a performance of rare subtlety, Hopkins brings out all the poignancy of the story and is generous, warm and kind to Yelchin, helping him to shine too. They are magic together, just as the film needs them to be.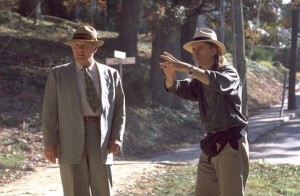 Scott Hicks directs with abundant care, expertise and imagination, while William Goldman (who also adapted King's Misery) provides the lovingly crafted screenplay, boldly and successfully taking huge liberties with the original and coming up with something original of his own.
As re-envisioned by Goldman here, King is very much in his wistful, nostalgic, haunting Stand By Me mode, although in the original Ted and the Low Men are aliens. Hicks profits greatly in his movie from having firmly decided to ditch the aliens in favour of human drama. All in all, this may not have done big box-office business, but it's a sparkling diamond, and the ideal small-scale film for Hopkins to follow his blockbuster 2001 Hannibal movie.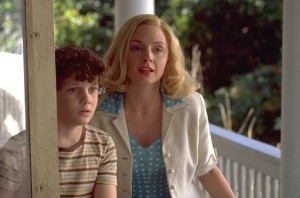 Low Men in Yellow Coats is a story in the five-story Hearts in Atlantis book. The story Hearts in Atlantis actually follows Low Men in Yellow Coats in the book. Hicks says he wanted to use the Atlantis title to refer to the lost world of childhood. In King's story students go to college to evade the Vietnam War and play a card game called Hearts. The David Morse scenes come from another story in the book, Heavenly Shades of Night Are Falling.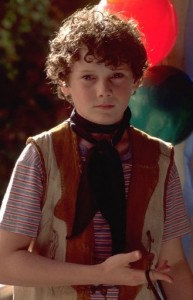 Davis and Yelchin (who found fame as Chekov in the Star Trek series) played mom and son again in Charlie Bartlett (2007).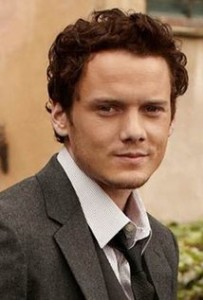 Heartbreakingly, Anton Yelchin, 27, was found dead on 19 June 2016 at his home, pinned between his car and mailbox in a freak accident.
http://derekwinnert.com/shine-classic-film-review-292/
http://derekwinnert.com/snow-falling-on-cedars-1999-classic-film-review-884/
© Derek Winnert 2013 Classic Movie Review 94
Check out more reviews on http://derekwinnert.com/