Harry Potter and the Chamber of Secrets **** (2002, Daniel Radcliffe, Rupert Grint, Emma Watson, Richard Harris, Maggie Smith, Alan Rickman, Kenneth Branagh, Jason Isaacs) – Classic Movie Review 513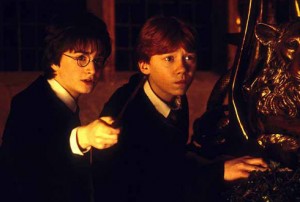 Chris Columbus stays on as director for the second Harry Potter film in 2002. Young wizard Daniel Radcliffe and his pals Rupert Grint and Emma Watson go back for a new term at the eerie Hogwarts School of Witchcraft and Wizardry, only to find that something is seemingly attacking the students at random.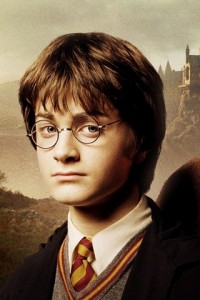 The original stars also all return for more of the same in this magical, entertaining, sleekly crafted and lovingly acted sequel to Harry Potter and the Philosopher's Stone (2001). Radcliffe still proves a little winner as Harry and Grint and Watson are ideal as Harry's school chums, Ron Weasley and Hermione Granger. The school is run by Richard Harris (as Dumbledore), Maggie Smith (as Professor McGonagall) and Alan Rickman's shifty and supercilious Professor Snape, all three actors shining brightly.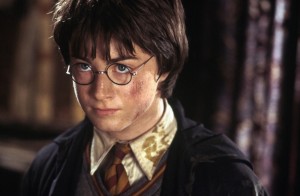 In the additions to the cast this time, the excellent Jason Isaacs shines as the Machiavellian Lucius Malloy and so does Kenneth Branagh as a pompous windbag of a teacher, Professor Gilderoy Lockhart.
It is slightly slow to get starting this time, and the film is a little bit baggy in the middle thanks to the long running time of 161 minutes. But it certainly sparks up and delivers the goods in the quality family entertainment department nonetheless and overall is at least the equal of its predecessor. The effects (especially the flying car), production and performances are all superb.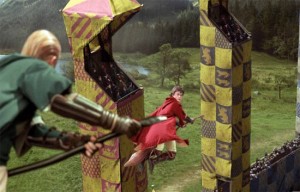 Sequels to incredibly popular hit movies can be tricky and, overall, this is a job spectacularly well done. Again, there are a few scary moments and some mild language.
Also in the cast are Miriam Margolyes, Fiona Shaw (as Petunia Dursley, Harry Potter's aunt), Harry Melling, Richard Griffiths, Derek Deadman, Ian Hart, Jim Norton, Julie Walters, James Phelps, Oliver Phelps, Veronica Clifford, Chris Rankin, Mark Williams, Bonnie Wright, Tom Felton, Edward Tudor-Pole, Jenny Tarren, Robbie Coltrane, Tom Knight, Heather Bleasedale, Isabella Columbus, Peter O'Farrell, Ben Borowiecki, Harry Taylor, Matthew Lewis, Devon Murray, David Bradley, Jamie Waylett, Josh Herdman, Gemma Padley, John Cleese, Alfred Enoch, Eleanor Columbus, Sean Biggerstaff, Rochelle Douglas, Emily Dale, Danielle Taylor, Warwick Davis, Violet Columbus, Peter Taylor, Scott Fern, Luke Youngblood, Gemma Jones, Alfred Burke, Robert Hardy, Adrian Rawlins and Geraldine Somerville.
The next sequel is Harry Potter and the Prisoner of Azkaban (2004).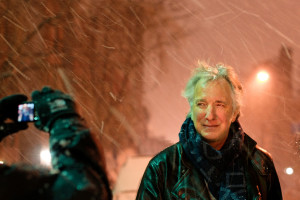 Alan Rickman died of cancer on 14 January 2016, aged 69. He shot to international stardom in 1988 as Hans Gruber in Die Hard and as the Sheriff of Nottingham in Robin Hood, Prince of Thieves, and won BAFTA, Golden Globe, Emmy and Screen Actors Guild awards. J K Rowling's personal favourite for Snape, he continued to play the role through to the eighth and last movie Harry Potter and the Deathly Hallows: Part 2 (2011).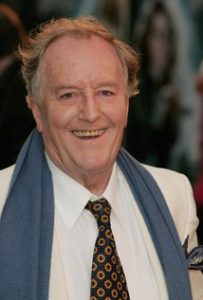 RIP Robert Hardy, who died on 3 August 2017, aged 91. He played Minister of Magic Cornelius Fudge in four Harry Potter films — 2002's Harry Potter and the Chamber of Secrets, 2004's Harry Potter and the Prisoner of Azkaban, 2005's Harry Potter and the Goblet of Fire and 2007's Harry Potter and the Order of the Phoenix.
© Derek Winnert 2013 Classic Film Review 513 derekwinnert.com