Harper [The Moving Target] **** (1966, Paul Newman, Lauren Bacall, Julie Harris, Robert Wagner, Janet Leigh, Shelley Winters) – Classic Movie Review 1302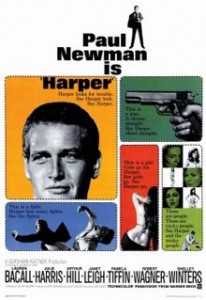 Director Jack Smight's hard-boiled 1966 detective-mystery thriller casts Paul Newman in an ideal guise as Lew Harper, an archetypal Los Angeles mean streets private eye, who is hired by the rich, wounded and woeful Mrs Sampson (Lauren Bacall) to find her missing husband.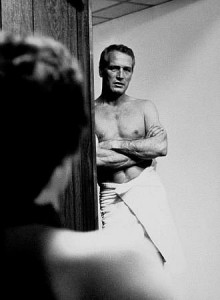 The money-driven, crazy, alcoholic and egotistical multi-millionaire Ralph Sampson has disappeared after flying from Las Vegas to LA. Mrs Sampson, disabled from a horseback riding accident, doesn't seem even to like her husband and believes he has gone off with another woman, but she wants to know where he is.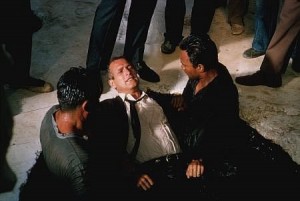 Harper starts by interviewing Mrs Sampson's spoiled, seductive step-daughter, Miranda (Pamela Tiffin), and her amiable casual boyfriend Allan Taggert (Robert Wagner), the missing husband's private pilot.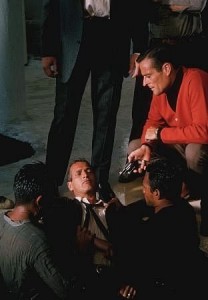 Screenwriter William Goldman makes an excellent job of adapting Ross MacDonald's novel The Moving Target to the screen, producing a richly textured, engrossing, highly polished screenplay. Goldman, who was a big admirer of MacDonald and suggested making this movie to producer Elliot Kastner, won the 1967 Edgar Award for Best Motion Picture Screenplay.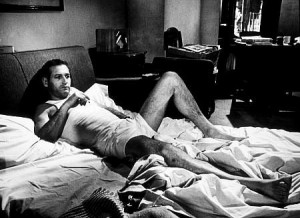 However, Goldman's screenplay aside, it's the charismatic acting from the stupendous cast that really delivers the goods. Shelley Winters, Arthur Hill, Julie Harris, Janet Leigh, Robert Wagner, Pamela Tiffin and Robert Webber all make their mark in the all-star cast. And it helps too that a series of fine character actors – Strother Martin, Harold Gould, Roy Jenson, Martin West, Jacqueline de Wit, Eugene Iglesias and Richard Carlyle – are also in the cast.
Director Smight's thoroughly involving, atmospheric, quick-moving, satisfyingly twisty movie is a first-rate version of the film noir thriller. It's really only a pastiche, mimicking Hammett and Chandler, but it now has become recognised and valued as the real thing and a bit of a classic in itself. It was a good-sized hit, taking $12 million on a $3.5 million budget.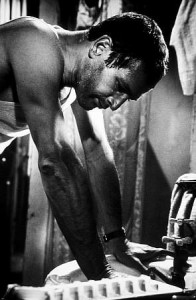 The film changes the name of MacDonald's lead character from Lew Archer to Lew Harper, apparently because Newman thought names beginning with H were lucky for him – The Hustler, Hombre and Hud. Also the producers only bought the rights to the one novel in MacDonald's book series. So, as Goldman later wrote, 'we needed a different name and Harper seemed OK, the guy harps on things, it's essentially what he does for a living.'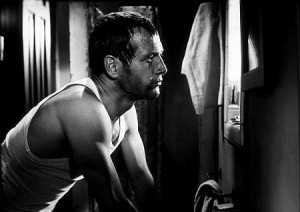 Frank Sinatra made the mistake of turning it down, like he did Dirty Harry.
Newman filmed an effective but inferior sequel as Lew Harper in 1975 called The Drowning Pool.
Leigh and Wagner starred together in 1954's Prince Valiant. Bacall starred in the 1946 film noir masterpiece The Big Sleep with Humphrey Bogart as Chandler's detective Philip Marlowe.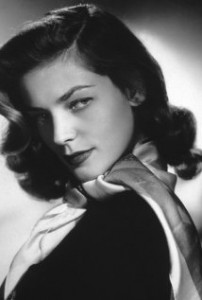 Adored screen legend Lauren Bacall died on August 12 2014, aged 89.
http://derekwinnert.com/prince-valiant-1954-robert-wagner-james-mason-janet-leigh-debra-paget-classic-movie-review-1301/
http://derekwinnert.com/the-big-sleep-classic-film-review-69/
http://derekwinnert.com/dirty-harry-1971-clint-eastwood-classic-movie-review-1262/
© Derek Winnert 2014 Classic Movie Review 1302
Link to Derek Winnert's home page for more film reviews: http://derekwinnert.com/