Hardcore **** (1979, George C Scott, Peter Boyle, Season Hubley) – Classic Movie Review 4149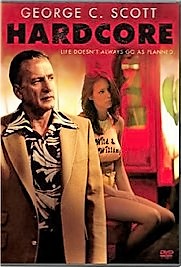 Writer-director Paul Schrader takes another walk on the wild side with this 1979 thriller portrait of a conservative middle America businessman called Jake Van Dorn (George C Scott) looking for his runaway teenage daughter whom he believes is involved with the San Francisco porn business, making porno films.
The great Scott is tremendous in the star role, in a brio tour-de-force performance as a man who is troubled, haunted and soon without principle, and Peter Boyle isn't far behind him as Andy Mast, the cheap private eye he employs to help him in his search. Season Hubley is a further asset too as Niki, a helpful prostitute. When Van Dorn's daughter is spotted in a sleazy X-rated movie ('Oh my God, that's my daughter'), he decides to bring her back personally and gets deep into the porn underworld.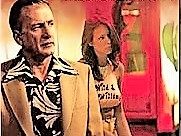 Nominated for the Golden Bear Award at the 29th International Berlin Film Festival, Hardcore, retitled The Hardcore Life in GB, is a no-holds-barred, revealing movie that continually offers insights and sardonic comments as it tells its edgy story.
Also in the cast are Dick Sargent, Leonard Gaines, David Nichols, Gary Graham, Larry Block, Marc Alaimo, Leslie Acherman, Charlotte McGinnis, Ilah Davis, Paul Mann, Will Walker, Hal Williams, Roy London, Bibi Besch, Tracey Walter, Bobby Kosser and Red Brown.
© Derek Winnert 2016 Classic Movie Review 4149
Check out more reviews on http://derekwinnert