Hardball *** (2001, Keanu Reeves, Diane Lane, John Hawkes, Michael McGlone, Michael B Jordan, D B Sweeney) – Classic Movie Review 4888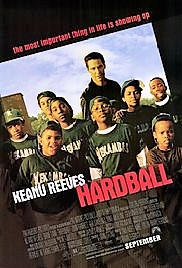 In this pleasant, good-hearted 2001 sports drama film, Keanu Reeves scores a home run as Conor O'Neill, who gets into a mess scalping tickets, gambling and drinking. He so is desperate for a loan from lawyer friend Jimmy Fleming (Michael McGlone) that he agrees to coach a Chicago housing project Little League baseball team.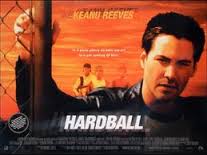 But he soon becomes the young players' idol, and their attractive teacher Elizabeth Wilkes (Diane Lane) also helps to motivate him, yet his loan problem suggests he should leave town.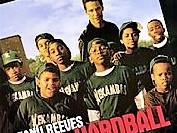 This is thoroughly nice movie from director Brian Robbins, maker of Varsity Blues, Ready to Rumble, The Perfect Score, The Shaggy Dog, Norbit, Meet Dave and A Thousand Words. I should also mention that his film debut was with the awesomely awful Good Burger (1997).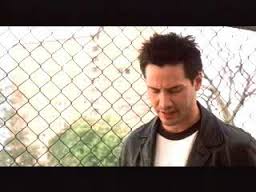 John Gatins writes the screenplay, based on the book by Daniel Coyle. It is simple, straight-forward, sentimental, and old fashioned in every bone in its body. And Reeves does it really well in an appealing performance. Only cynical people would take against it and refuse to find it heart warming, but then there are a lot of cynical people out there.
© Derek Winnert 2017 Classic Movie Review 4888
Check out more reviews on http://derekwinnert.com