Halloween 6: The Curse of Michael Myers * (1995, Donald Pleasence, Paul Rudd, Marianne Hagan, Mitchell Ryan, Kim Darby) – Classic Movie Review 4241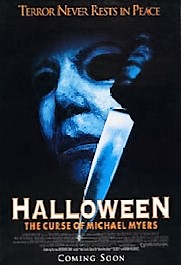 In director Joe Chappelle's 1995 sixth episode of the slasher flick franchise, the masked maniac Michael Myers is on the rampage yet again, intent on destroying his niece and her baby, while killing the family staying in his old home at Haddonfield. Yes, can you believe it?, the family who adopted Laurie Strode is living in the Myers house, where of course they are being stalked by Myers.
Alas, there are no new tunes being played on this old fiddle, and the movie is repetitive and nasty. About the only bright spot is Donald Pleasence, re-creating his old role as the twitchy old Dr Loomis, the obsessed psychiatrist who wants Myers locked up for ever.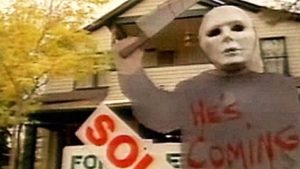 However, also on the plus side, there are a couple of welcome acting turns by names from the past in Mitchell Ryan and Kim Darby as Dr Wynn and Debra Strode, and a sprauncy one from a future star in Paul [Stephen] Rudd as Tommy Doyle, the grown-up boy from Halloween (1978), who has to help Loomis stop Myers. But unfortunately again there is no Jamie Lee Curtis though from the original two films as heroine Laurie Strode.
Also in the cast are Marianne Hagan as Kara Strode, Bradford English as John Strode, Keith Bogart as Tim Strode, Mariah O'Brien, Leo Geter and George P Wilbur as The Shape.
It is written by Daniel Ferrands, photographed by Billy Dickson, produced by Moustapha Akkad and Paul Freeman and scored by Alan Howarth.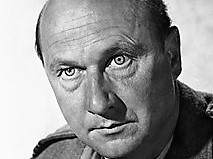 Pleasence's Dr Loomis pursues Myers for the last time here as it was one of the much-loved actor's final films before his death aged 75 of complications after heart-valve surgery. He recalled: 'John Carpenter is the best director I ever worked with. One of the main reasons is his bravery in the way he's cast me in his films. By casting me as the essentially good Dr Loomis, he gave me the opportunities that might have been missed had I stayed a stereotypical madman.'
Next: Halloween H20 (1998).
© Derek Winnert 2016 Classic Movie Review 4241
Check out more reviews on http://derekwinnert