Halloween 5: The Revenge of Michael Myers ** (1989, Donald Pleasence, Danielle Harris, Ellie Cornell, Beau Starr) – Classic Movie Review 4244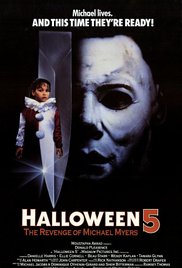 Co-writer/ director Dominique Othenin-Girard's 1989 fifth episode in the long-running slasher franchise finds the masked maniac Michael Myers back on the rampage yet again in what is easily the worst installment so far.
Michael Jacobs's and Othenin-Girard's screenplay retreads the same old story of Michael Myers (this time Donald L Shanks) again stalking young niece Jamie Lloyd (Danielle Harris) and Rachel Carruthers (Ellie Cornell) while murdering teenagers, just like he did in Halloween 4: The Return of Michael Myers (1988). His evil plan is to lure Jamie out of the children's hospital and get the teens back to the Myers house.
Donald Pleasence is back too as the understandably obsessed psychiatrist Dr Sam Loomis, who is still doggedly on the apparently unstoppable monster's trail in his quest to get Myers locked up forever.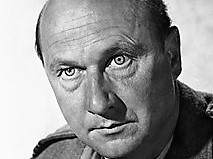 The worst installment so far it may be, but however, on the plus side there are one or two good shocks and at least the story is coherent this time. But the handling lacks pace and imagination, and the lack of excitement just starts you thinking that this teen killing stuff is deeply nasty and unattractive.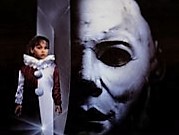 Nevertheless, Pleasence, Harris, Cornell, Beau Starr as Sheriff Ben Meeker, Jeffrey Landman as Billy Hill, Tamara Glynn as Samantha [Sammie] Thomas, Jonathan Chapin as Mikey, Matthew Walker as Spitz and Wendy Kaplan [Foxworth] as Tina Williams, the scatty teen in danger, help keep it going.
For better or for worse, the open ending prepares viewers for yet another sequel.
Othenin-Girard recalls Glynn becoming increasingly tense before filming the love scene between her and Walker in the barn, so Glynn asked Harris to be on set to help ease her tension.
It took back nearly four times its cost of $3 million, so it is surprising the next sequel took so long. Next up is Halloween 6: The Curse of Michael Myers, directed by Joe Chappelle in 1995.
© Derek Winnert 2016 Classic Movie Review 4244
Check out more reviews on http://derekwinnert