Gremlins ***** (1984, Zach Galligan, Phoebe Cates, Corey Feldman) – Classic Movie Review 64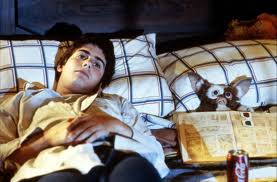 Brilliantly on-form director Joe Dante and writer Chris Columbus deliver a perfectly delightful and deliciously cynical horror comedy in 1984. It's great vicious fun throughout and now a treasured, minor little classic and beloved icon of its mid-80s era. With the mayhem set at Christmas time, it's an ideal treat for seeing at holiday time.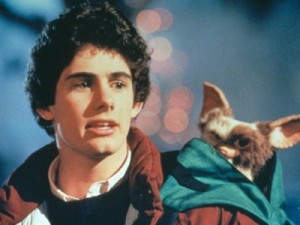 Zach Galligan (aged 20 in 1984) stars as nice all-American teenager Billy Peltzer, who gets into a lot of trouble after his eccentric and none-too clever inventor dad Randall Peltzer (Hoyt Axton) visits old Mr Wing's (Keye Luke) Chinatown store and offers to buy the cute mogwai furry pet called Gizmo (voice of Howie Mandel) he sees there. Mr Wing won't sell it, but the Chinese boy (John Louie) who took him there does, telling him there are three all-important rules: 1. Don't get it wet. 2. Don't let it in sunlight or bright light. 3. Don't feed it after midnight.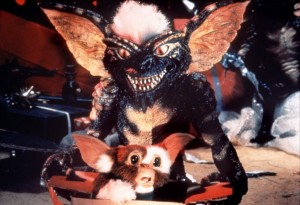 Mr Peltzer gives the mogwai to his delighted son Billy, who's naturally thrilled with his new pet and pal. But soon enough, of course, it accidentally gets wet and gives birth to nasty little creatures, which promptly and hilariously go on the rampage.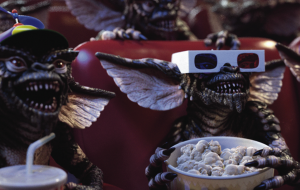 Galligan proves a charming, likeable young hero, Axton is fun as dad, and scoring impressively well in support are Phoebe Cates (as Billy's gal Kate Beringer), Frances Lee McCain (as his mom) and Corey Feldman (as his young pal Pete).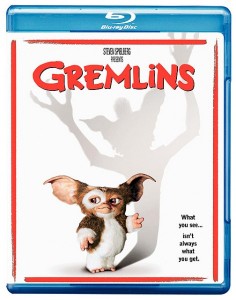 Steven Spielberg executive produces in a gleefully anarchic spirit the kind of film you don't much associate with him. Dante turns in a very good-looking, well-crafted film. There's notable work on the score by Jerry Goldsmith and camera by John Hora plus charming special effects by Chris Walas.
Setting the mayhem at Christmas time, with Billy's mom mincing a gremlin in the blender and chucking another in the microwave, it's certainly intended as a zany crowd-pleaser for older teens and adults – and delivers the laughs and thrills big time.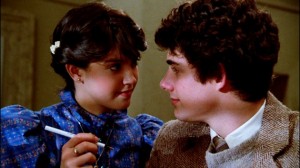 Children's author Roald Dahl invented the word Gremlins (midgets who lived in fighter planes causing them to fail) in WW2: he appears in a cameo in the 1990 sequel, Gremlins 2: The New Batch. US film critic Leonard Maltin makes a cameo in Gremlins 2 to repeat his misguided condemnation of Part 1 before receiving his due comeuppance.
© Derek Winnert 2014 Classic Movie Review 64
Check out more reviews on http://derekwinnert.com/